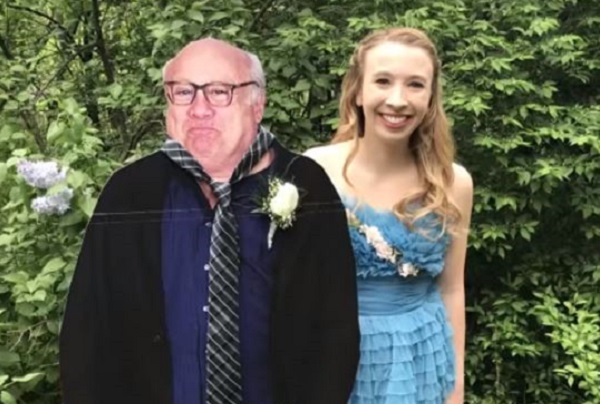 Pennsylvania student Allison Closs hasn't had much luck in the love department. When it came to finding a date for the prom, all the worthy boys were already taken.
Not willing to settle for just anyone, Allison had an idea- to turn to the Internet. For a mere $100 she secured herself the best date imaginable, a cardboard cut-out of Danny DeVito.
"I couldn't find myself a date in real life or with an actual human. So I bought one on Amazon.," Allison jokingly revealed in a Youtube post. "I have always loved Danny. I loved him on It's Always Sunny in Philadelphia, I loved him in Hercules and Matilda. I just love him in every form he takes.
"Danny was there for me when I really needed him. He treats me the way a woman should be treated"
In her video she interviewed her mother and father about her "date". While her father noted that he was a "little bit older" than her he was sure that cardboard DeVito would "treat [her] with a lot of respect."
The original video, part of a class project, went viral and his since been view thousands of times. Pictures from the prom also received viral attention on Reddit.
It even caught the attention of DeVito's It's Always Sunny co-star, Rob McElhenney. He took to Instagram to show the veteran actor's reaction to the prom cut out.
"Hey Allison" he wrote. "I heard you took cardboard Danny to Prom. What a coincidence. He took cardboard Allison to Paddy's [pub from the TV series]."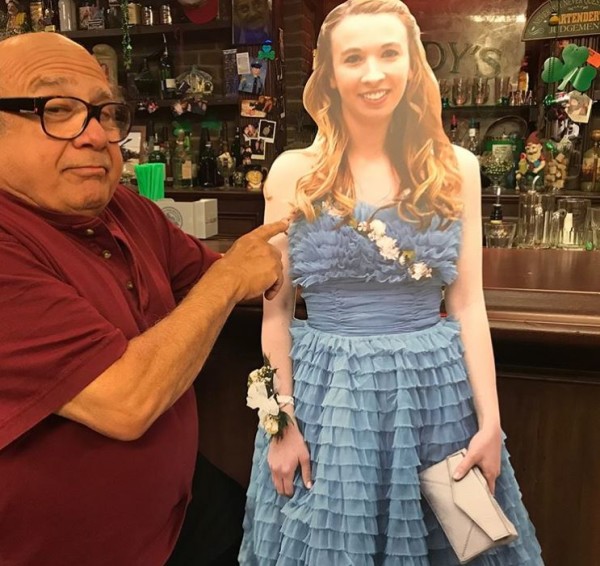 Needless to say, Allison was delighted with a shout out from the real DeVito himself.
I AM SHOOKETH https://t.co/MFGkYb8itS

— Allison Closs (@TheYABookLover) 5 June 2018
Wow. Just wow.