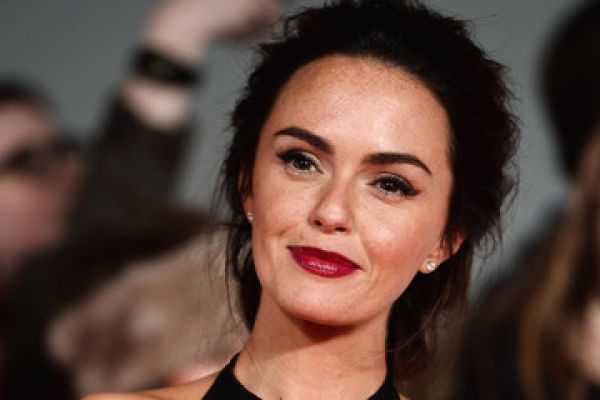 New mum Jennifer Metcalfe has revealed that although her body has completely changed, she is happy and content with how she looks now.
A few weeks ago, Jennifer posted a selfie in her underwear to Instagram, exactly one month after giving birth to baby Daye, explaining that her "boobs have finally settled down" after going up several cup sizes while breastfeeding.
Jennifer told OK! Magazine that she found her new curves quite amusing.
"I was going 'Greg, look at these!' We were laughing about them each day. I wasn't like 'Oh my god - what's my body doing?' I went and got measured for a bra when my milk came in.
"She said E to F cup, but I said: 'What about the left one?!' because it was huge!
"I have little B cups usually and they have gone totally back to normal now, which is surprising because I thought, what am I going to be left with? They absolutely killed at the time and they were leaking and lumpy".
In her candid Instagram post, Jennifer said she was excited and intrigued to see how her postpartum body would look, despite worrying about her "wrecked boobs".
"After breastfeeding they swelled beyond belief, going from a modest 'B' to a never-seen-before 'F' (leftie must have been at least a 'G'), " the Hollyoaks actress explained.
"They were lumpy, absolutely wrecked and my once little brown nips had trebled in size, I couldn't wait to see after all this, what they were going to look like. These are more than ok, I fed a human with them, they are awesome!"
She explained that she'd seen many other changes in her body, including a little extra weight gained during pregnancy.
"Where my flat tummy turned bump once was, I now have a squishy bit of comfort for both my boys! Lil man uses it to bounce off to relieve his wind and Greg has gone from babysitting him in my tummy to holding the 'squidge' whilst he sleeps (sic).
"Arms and legs are wobblier and I'm definitely rounder, but I think the extra pounds suit as I get older. With our long morning walks when Daddy goes to work and all the rocking, (he loves rocking) I'm sure they will firm up soon.
Jennifer also revealed she had more body hair and a bigger bum than previously but said having a larger bum meant her cellulite was less noticeable!
The actress went on to say: "Everything has healed downstairs and over the next couple weeks maybe I'll have a nose. This does make me slightly anxious... on it with the pelvic floors. I have lots of friends who are pregnant/new mums. I know their new bodies can make them feel insecure and down".
She added: "I think it's important we see unfiltered bodies during and after our babies and celebrate them! I loved seeing how my body adapted to accommodate new life, it's truly mind blowing".