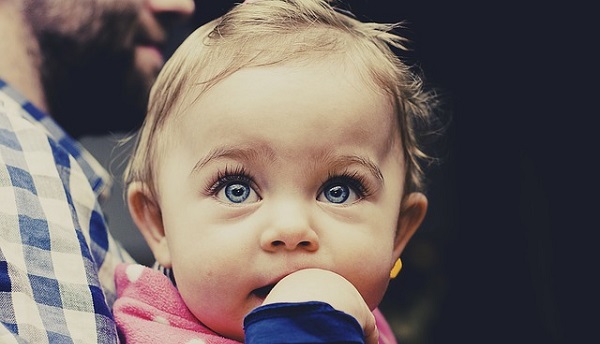 We have come across some pretty odd 'baby trends' over the years, but this latest one, from Japan, absolutely takes the biscuit!
Social media users around the world have been left baffled and highly amused by Japanese parents' photos comparing their babies' arms to baguettes! No, this is not a joke – it is, in fact, a full-on photographic phenomenon.
You don't' have to be a parent to know just how adorable babies are – it's just a fact of life, but we have to admit to having a particular soft spot for those sweet, squishy little arms and legs.
どっちがちぎりパンか分からない。#我が子の最強ちぎりパン画像 pic.twitter.com/mS5jdUKtdy

— コニ (@sn15papa) April 14, 2016
#我が子の最強ちぎりパン画像

最高だなこのタグ(笑) pic.twitter.com/JK4bAp7U8p

— jun (@nj_jun) April 14, 2016
#我が子の最強ちぎりパン画像 pic.twitter.com/qSACux5znp

— 霧島 祥 (@nzsk_syo) April 14, 2016
Well, it seems that one parent couldn't help but notice the striking resemblance between their child's adorably dimpled arm and a baked baguette, and they decided to shoot a side-by-side photo to capture the likeness for all the world to marvel at!
Once the image was shared to social media, the ridiculous concept grew legs and swiftly began to take over our Twitter feeds.
We don't really know what to say about the baby arm/ baguette photo trend, except that it certainly is…eye-opening!
So, anyone up for joining in on the trend?...We didn't think so!
SHARE to give a fellow parent a good laugh.