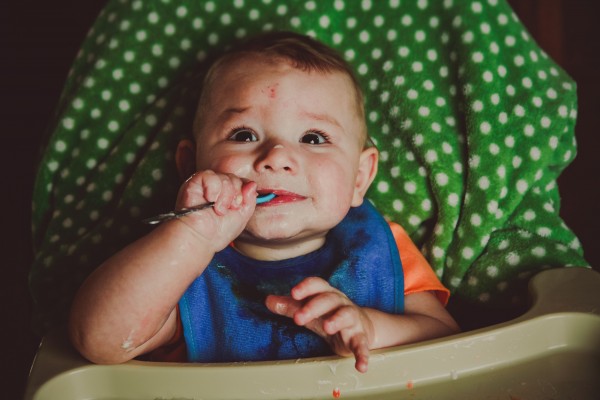 Babies sure grow up fast, and you probably can't believe it's time to start thinking about weaning.
At this time, you might be curious about the baby-led weaning method, which basically means babies feed themselves age-appropriate foods at their own pace.
The idea is that the weaning process is relaxed, exploratory and free from pressure, fostering a happy and positive relationship with food. Want to try it? Here are our top tips to make it a cinch:
1. Make sure your child is ready
Don't be in a hurry to wean your little one onto solids, as a baby's digestive and immune systems are not sufficiently developed before 17 weeks. The World Health Organization and the HSE advises to wait until they are about six months of age, and able to sit up straight and hold up their head by themselves.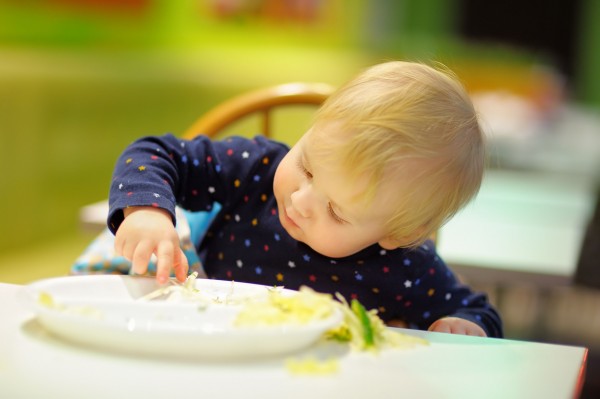 2. But don't wait too long
The younger a baby is, the less neophobic (afraid of new foods) they are, so it's a good idea to get them used to new tastes and textures early on.
3. Make the change gradual
It's crucial to make the transition from milk to solids as gentle as possible – anything too quick could distress baby, so take it slow. Begin by swapping small amounts of milk for solids, aiming to replace one milk feed with a solid snack. Slowly but surely you'll progress to cutting it our completely. It could take months, so patience is key.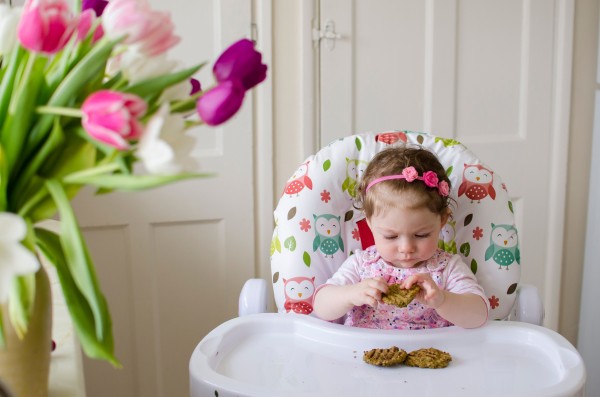 4. Let them explore – after all, it's an adventure
The point of baby-led weaning is that it's free from pressure, so allow your baby to take their time exploring, smelling and assessing the food you give them. Remember, these foods are fascinating, scary, different and new – so let them take their time. It's not just a meal, it's a whole new experience.
5. Persevere (even if they make a face!)
It can take babies many tries before they decide they like a certain food, so don't give up if they make a face that says, "Ugh, no thanks!" Keep trying the same foods over and over – you'll find that their reactions to initially 'unsuccessful' foods may very well change.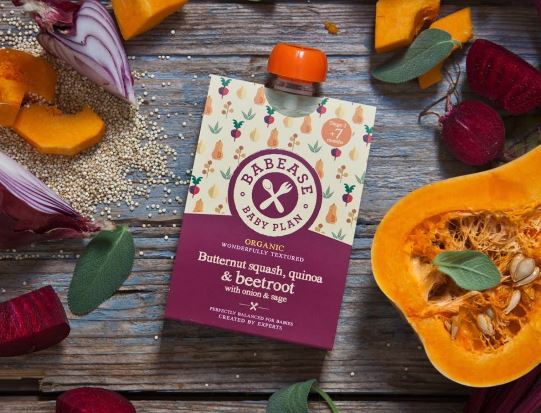 6. Lean towards 'vegetable-led weaning'
Babies are used to the sweeter taste of milk, so it's important to get them used to savoury foods immediately. And while fruit is healthy, as a high sugar food, it's best eaten in moderation. By introducing more veg than fruit into a weaning baby's diet, they'll be more likely to acquire a taste for vegetables, possibly even preferring them to sweeter tastes. This 'vegetable-led weaning' is the philosophy of baby food company Babease – their savoury foods aren't packed with fruit 'fillers', and they taste just like homemade.
"Introducing savoury flavours at the start of the weaning journey is an important factor in ensuring little ones develop a taste preference for less sweet flavours, which will help reduce 'fussiness' later on," Babease nutritionist, Charlie Parker, advises.
7. Think 'fingers'
When starting off, cut food into finger size pieces so your little one can hold it. And when their pincer grab has developed (grabbing a small object with thumb and forefinger) cut the pieces into smaller bite-size pieces for baby to pick up. For some useful tips on vegetable finger foods, pop over to this great blog from Babease.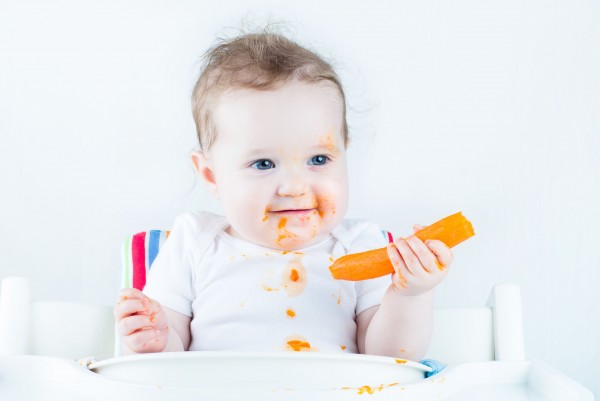 8. Expect a LOT of mess
Baby is going have a whale of a time grabbing chunks of fruit and veggies and delving curiously into bowls of pasta, so mess is unavoidable. Let them get messy, it's all part of the process. Just think ahead and stock up on wet wipes, a wipe-clean mat and place a cheap shower curtain or plastic tablecloth under their highchair to save your floors.
Now let the games begin!
For more information on vegetable-led weaning and Babease's ranges of products pop over to Babease.co.