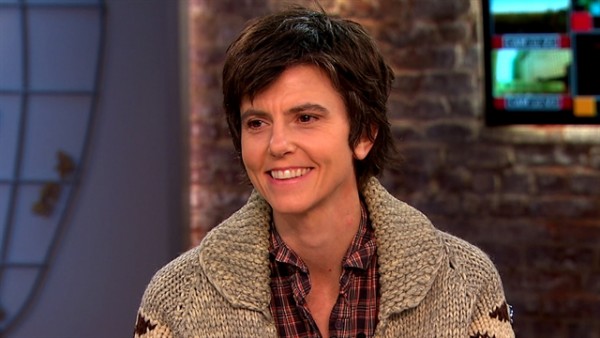 We couldn't love this more!
A mum has shared a beautiful photo on her Twitter page that just radiates pure happiness and contentment – and we can't STOP smiling at it.
Comedian Tig Notaro was diagnosed with breast cancer in 2012 – an event that inspired her hit stand up set, "Hello I Have Cancer". Incredibly, Tig performed the set just three days after she received her diagnosis.
But thankfully there's a happy ending; four years later Tig is now cancer-free, married to wife Stephanie and mum to a beautiful set of twins Max and Finn, who were born via surrogacy.
The amazing photo, showing Tig in a state of bliss, her gorgeous sons resting peacefully on their mum's chest, speaks a thousand words. And of course, incredibly poignant too are the visible scars from her mastectomy.
This is my life. pic.twitter.com/xPLyP2yYix

— Tig Notaro (@TigNotaro) 18 July 2016
"This is my life," reads Tig's caption.
And it's clear this mum couldn't be happier about it.
SHARE if you think this photo is beautiful, powerful and hopeful.