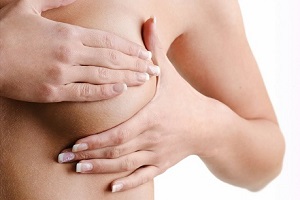 It is so important to be aware of breast health, and while regular check-ups are vital, here are some proven steps that can decrease your chance of breast cancer.
1. Maintain a healthy weight
While maintaining a healthy weight is advised for your overall health, previous research has proven that this is particularly true of limiting your risk of breast cancer. Being overweight or obese increases your cancer risk, particularly in postmenopausal women.
2. Exercise regularly
Again, exercise has always been advised as part of a healthy lifestyle, and is particularly considered a breast-healthy habit. Experts have previously said that 75 to 150 minutes of brisk walking each week can significantly reduce the risk.
3. Avoid smoking
There have been plenty of studies that have shown the negative effects of smoking on your overall health, with the link between smoking and breast cancer particularly highlighted.
4. Limit your alcohol intake
Previous research has found that women who have two or more alcoholic drinks are one-and-a-half times more at risk of developing breast cancer, in comparison to those who don't consume alcohol at all.
5. Limit or avoid menopausal hormone therapy
Research from 2002 found that postmenopausal women who took oestrogen and progesterone were more likely to develop breast cancer. It is important to consult with your doctor about the risks associated with the treatment, and to consider your options.