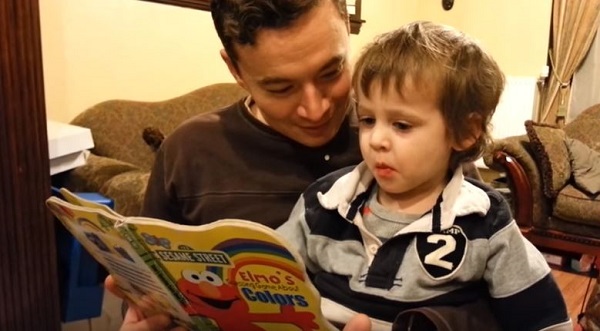 From beatboxing on a baby's belly to creating wonderful artwork, parents never cease to amaze us with their talents, but we have to say that the father in the following video takes the top prize.
Dad Steven Takata has been hiding a secret talent from us for years – he can do a perfect impression of Sesame Street favourite Elmo. Thankfully, he realised this week that it's no longer right or fair to deprive us of this immense talent, and he has finally shared it with the world via YouTube.
In the video – which will likely end up going viral any day now – Steven could nearly be mistaken for Elmo himself as he reads to his young son. Seriously, press play and close your eyes – it's Elmo!
"My son and the rest of the family in the background got a big kick out of it. Now all the bedtime books need to be read as Elmo!" joked Steven, in the video's caption.
Check out the 40-second clip in the video below – the resemblance is just too uncanny!