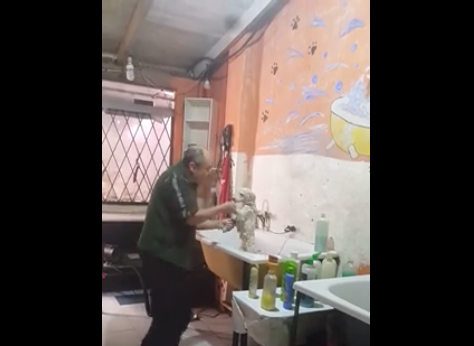 Luis Antonio Caballero is a professional pet groomer who is melting the hearts of everyone on the Internet.
The Argentinean owns a popular dog grooming salon in Buenos Aires called PetShop Perrito Feliz.
Two weeks ago, a video was posted on the PetShop Facebook page, and it has been going viral ever since.
In the video we see Luis hard at work, cleaning a little white dog.
Luis starts dancing to music, and gets the cute canine involved too, resulting in the sweetest video EVER.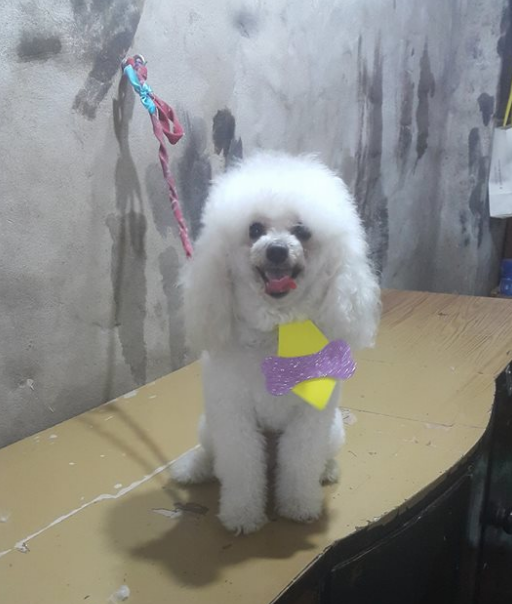 The video has been viewed 1.7 million times, and has been liked over 6000 times.
Hundreds of people from across the globe have also commented on the precious video, describing it as "the cutest thing I've ever seen" and "heartwarming to watch!"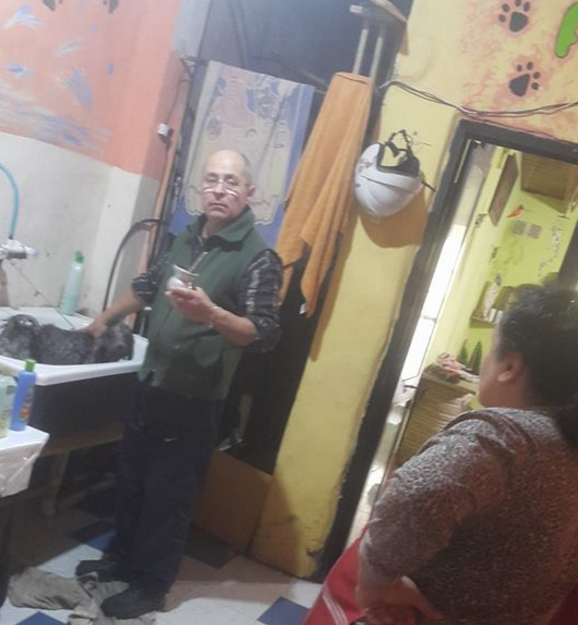 When not running his grooming business, Luis spends his spare time rescuing stray dogs and re-homing them.
What a NICE GUY!
SHARE if you want to give Luis a hug!