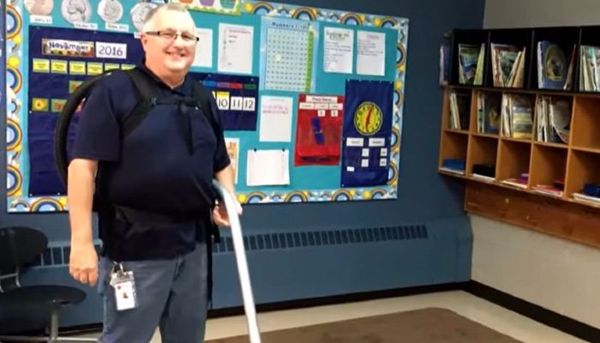 Ron Munsey is a school janitor who is going that extra mile for the students of Woodbury School in New Hampshire.
When ron is hoovering the carpet in the school, he creates works of art that are pretty darn impressive.
Ron decided to make the mundane more fun by tapping into his creative side: "I was vacuuming one day, we got a couple new rugs, and I thought, 'You can do a lot with this'" he explained to scarymommy.
Ron has tackled many art pieces, including a witch, Charlie Brown and The White House.
Naturally, his carpet designs are temporary, so Ron's creations are typically gone within an hour of school starting.
However, Ron doesn't mind, telling scarymommy that: "I do something every day," he shared. "It's my little contribution to education. It makes kids look forward to coming to school."
What a lovely thing to do for the children in his school!
SHARE if you admire Ron.