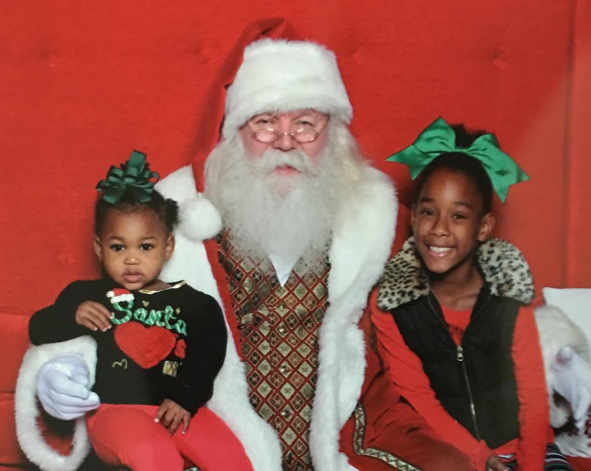 It is human nature to admire your older siblings growing up, no matter what the age difference may be.
This week, American Football player Chris Ivory posted a video on his Instagram that perfectly captured sibling dynamic.
In said video, 9-year-old Nyelle wants to show off her dance moves, so she shoves her little sister, 2-year-old Nevaeh, away to the stairs.
Nyelle proceeds to dance for the camera, while Nevaeh attempts to mimic her big sister.
Despite the fact that big sister was infront of the camera, it was little Nevaeh that managed to steal the show.
The short video has been viewed almost 4000 times in just two days, and many people have commented.
"The baby in the back is killin it guys" wrote one fan, while others have been requesting videos of Navaeh on her own.
SHARE if this video made you smile.