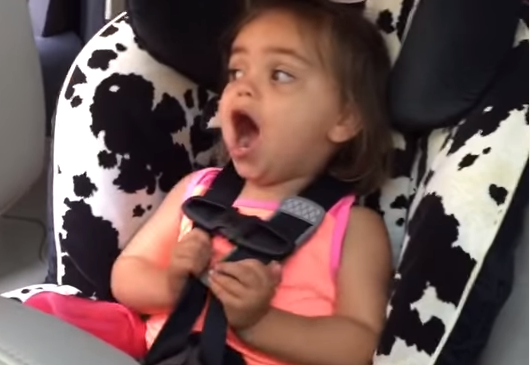 You'd be hardpressed to find anybody who doesn't feel compelled to join in when Queen's Bohemian Rhapsody hits the decks at an event, but we doubt many could do it the same justice as the enthusiastic toddler featured in a video which is taking social media by storm in recent weeks.

Viewed almost half a million times since its upload last month, the footage sees little Millie channel her inner Freddie Mercury in a performance that would have undoubtedly rivalled Queen's frontman at the height of his career.

And in typical diva style, Millie, who was just shy of her third birthday when her mum filmed the performance, refused to let anyone else join in or even attempt to steal the limelight during her big moment.
All together now, nothing really matters, no nothing really matters....
SHARE to put a pep in everyone's step this morning!