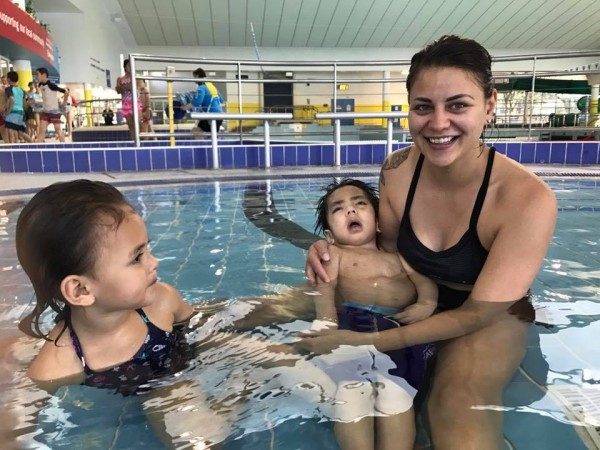 Ten months ago, two-year-old Eli Kiripatea was found floating in a pool in the garden of a relative
Eli had stopped breathing for almost 45 minutes, which resulted in irreversible brain damage in the toddler.
He spent two weeks in an induced coma, and over three months in hospital.
According to doctors, Eli will never be able to walk or talk, and he also needs medication five times daily.
However, despite this devastating event, Eli's mum insists that she wants her son to experience as many things as possible.
Last week, for the first time since the horrible accident, Eli got back in the water, with his mum and aunt by his side.
Phillipa, Eli's mum, spoke to kidspot and said that she was "still a bit iffy" on whether to let him into the water, but ultimately "he loved it".
"Eli is such a fighter and inspires me so, so much, just to live life properly" the proud mum continued.
What a heartwarming story!
SHARE if you think little Eli is amazing.