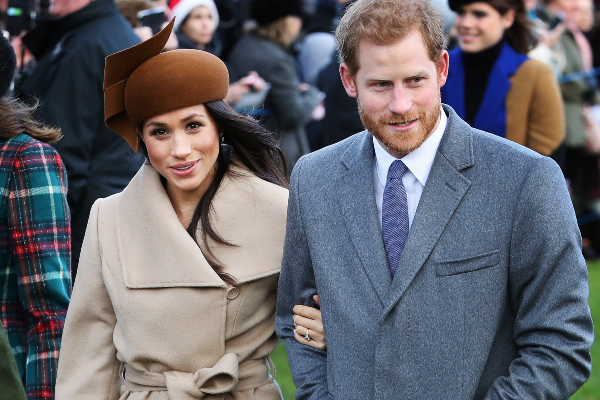 Will we ever get sick of Meghan Markle and Prince Harry looking so gloriously happy just to be together?
The short answer (at least, for most of us!) is a firm no. When two people are genuinely in love, there's a glow that radiates - and usually makes us want to follow their every move.
That's certainly what's been happening over the last number of weeks; as soon as their engagement was announced, we couldn't take our eyes off Suits actress and activist Meghan Markle and Prince Harry, such was the charm of the newest Royal pairing.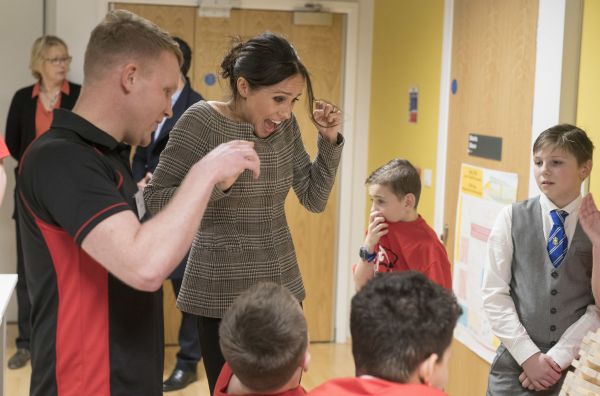 And on yet another official visit - this time to Cardiff - not too soon after revealing they wanted to start a family together - the couple dusted off those future parenting skills.
They attended a community and leisure centre in the Tremorfa area of the city, to see how sport is being used to engage young people and aid social development.
Just LOOK at their excited faces - and that's just Meghan and Harry! The school children look equally thrilled as the Prince accepted group hugs galore.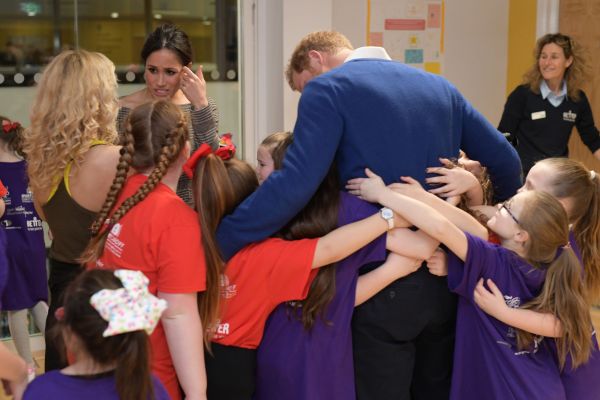 Reports say the duo accepted an adorable wedding present from two children, sat down to watch a street dance class and attended a cake tasting - well, they do only have five months before they say 'I do' at St George's Chapel in Windsor Castle.
One of the kids said she had been "nervous" to perform for the couple but at only nine, we can't say we blame her for feeling a few butterflies!
"They asked how long have you been doing dancing. We shook hands with them. I was a little bit nervous but it was fun at the same time," nine-year-old Grace Jones told BBC.
The photos are fabulous (Meghan looks overjoyed to be interacting with the kids), it seems the couple are just as friendly and warm as Will and Kate, who have had plenty of experience in that vein.
Who else can't wait for the wedding photos?