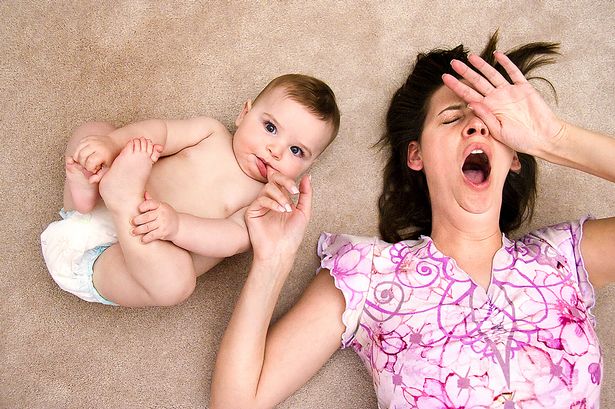 Often, parents say to me that their child is bored or seems to need a lot of entertainment and changes of scenery. My first baby seemed to be this way – he never appeared tired and was extremely alert; I was forever trying to calm his fussing with more and more stimulation. However, now I know that this was not the message he was trying to communicate to me through his whining, crying and refusal to fall asleep. If your baby appears to have 'colic' or your infant or young child seems to always be a grump, then overstimulation may be the issue.
Colic and its relationship with overstimulation
Parents are often told that colicky crying is the result of tummy pain and gas; however, this is actually rarely the case. It is true that your baby may get gas after all that crying and that gas does cause pain, but it is usually not what causes those long periods of intense crying. Some babies legitimately have digestive issues (reflux or milk allergy) but this isn't the main reason that babies develop 'colic'.
Dr Karp explains how to soothe your baby if they are struggling with 'colic' using the '5 Ss', but this isn't just about soothing – it's a great technique to help your baby to switch off from the world. Prior to about 3-4 months of age, babies tend to be unable to self-soothe. I'm not talking about independent sleep here – I'm talking about during awake-time, when a baby has had enough stimulation and needs to switch off to process and calm.
Newborns begin to get interested in the world before they are able to switch off from it. This means that all those hugs, smiles, songs, toys, passing from person-to-person and visiting new places are stimulation that your baby cannot say 'no' to or filter out. Whilst it is, of course, essential and a priority to bond and interact with your child; it is wise to bear in mind that a little stimulation goes a long way with a newborn. And certainly, by the end of the day; the witching hour begins and your baby really has had more than they can handle.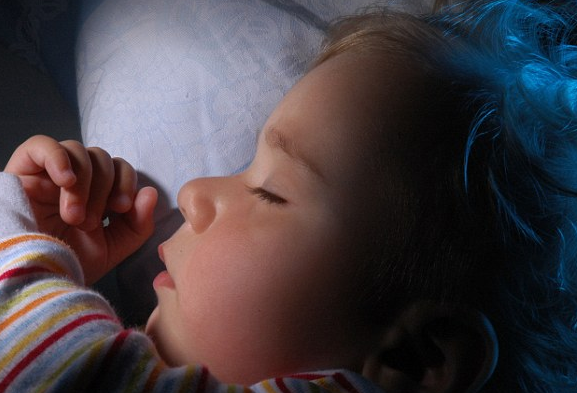 What you can do to help
Put a limit on visitors and visiting.

Make sure your little one is getting enough sleep – remember; at this age her fussiness is not indicating boredom. Wake windows (the amount of time your little one should stay awake between sleep periods) are very short at this time. Just 40 minutes max. for a 0-1-month-old (that's just a feed and a nappy change); 60 minutes max. for a 1-2 month-old (much less if they are cranky or slept poorly for the previous nap); 80 minutes max. for a 2-3-month-old (much less if they have only has a short nap previously). Of course, if your child seems tired before this, then get them to sleep earlier.

If your baby is sensitive and struggling to fall asleep even with short wake windows, then help him to fall asleep using Dr Karp's '5 Ss'. You can also help them to switch off by taking them somewhere quiet before sleep time. A quiet room without much clutter in it and some very gentle humming can help some babies. Just standing in front of a white wall can help. Other babies absolutely love loud white noise to help them shut out the world, and it really works as an amazing trigger for calmness. The swaddling recommended by Dr Karp enables the baby's body to relax (and stop crazily and uncontrollably moving) so that they can focus on what their caregiver is doing to help them soothe.

Have a little routine that signals sleep – this might be the '5 Ss' or a certain room or lullaby. After a while your baby will recognise these cues and his body will start to do some of the sleep work instinctively.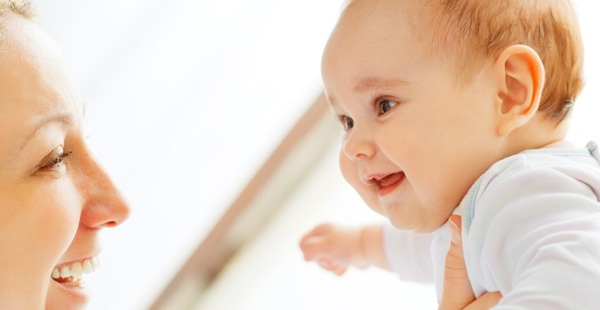 Infant fussiness and napping issues
So, at around 3-4 months your little one will begin to learn to regulate their sensory input a little. If you watch your baby closely, you will notice that she will engage you with smiles and eye contact but will also look away. This is a signal to you that she is done for now and just needs a little time to process all that sensory input and bring herself back to a calm level. She will then engage you again when she is ready. However, now that your baby really is loving all that social interaction, baby groups and outings, remember that it's really easy for her to overdo it. If you have a healthy but grumpy child (you've ruled out hunger, pain, etc.) who seems tired but won't sleep, then consider that you may just be doing too much – burning the candle at both ends as it were!
What you can do to help
Watch those wake windows, and if you need to help your baby to nap then that is preferable to missing a nap. Have a look at your daily activities and see what fits in with your child's sleep requirements. You don't need to do all naps at home but, equally, all naps out and about isn't very restorative; so aim for a balance that enables you to get out but also gives your baby the rest she needs.
| | |
| --- | --- |
| 3-4 months | Equal to the duration of the last nap up to a maximum of 60-90 minutes. |
| 4-6 months | Equal to duration of previous nap up to a maximum of 1hr 15 – 1hr 45 |
| 6-8 months | 2.5 hours for a 3 nap routine, with a shorter wake window for the first two naps than between 3rd nap and bed time. 3 hours for a 2 nap routine. |
| 9-15 months | 3 – 3.5 hours for a 2 nap routine, with a shorter wake window between morning wake and 1st nap. This often develops into 2.5hrs/3hrs/4hrs |
| 15 months-2 years | Around 15-18 months most children drop the second nap and a middle of the day nap works well. |
Wind down before naps to help your baby to relax and have a calm and predicable bedtime routine.

Bring forward your baby's bedtime to between 6-8pm if you haven't done so already.

Remember that an overtired child becomes wired. They tend to look like they have bundles of energy at bedtime so don't be fooled!