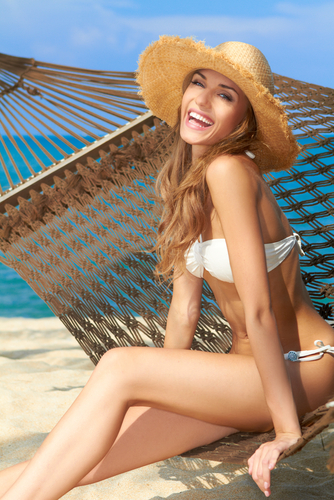 With the sun playing hide and seek, it seems the only way busy mums are going to get a tan is out of a bottle. Fortunately, fake tans now-a-days are easy to apply, streak-free and fairly budget-friendly, meaning you will have a natural tan even if the sun doesn't come out.
St. Tropez Self Tan Bronzing Mousse
Not only is the mousse gorgeous to apply, it is also streak-free and dries fairly quickly.
Garnier Ambre Solaire No Streaks Bronzer Wash Off
This no streaks bronzer will give your skin a natural tint. To remove, simply wash off with soap and water.
L'Oreal Sublime Bronze Self-tanning Gel tinted
If gel is great for both your face and your body, meaning you can comfortably go about foundation-free.
Sally Hansen Airbrush Legs
This tan is perfect for hiding veins or marks on your legs. Its spray can formula is easy to apply and leaves a lovely smooth texture.
Rimmel Instant Tan Sun Shimmer
This instant tan is perfect if you don't have time to wait for the colour to come out, or if you want something quick and easy to put on.
Vita Liberata Phenomenal 2 -3 week Tan
This is perfect for busy mums who can't reapply their take tan on a regular basis. While it is a little pricey it lasts for at least 2 weeks.
Don't forget to use a mitt to put on your tan and make sure your skin is clean and exfoliated before starting.