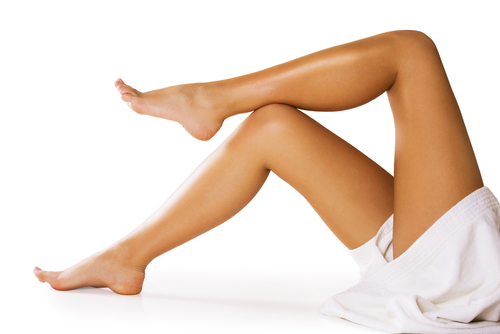 Now that the summer is coming to an end, it's time to make the most of the being able to go out with bare legs.
Here are five tips to ensure your pins look gorgeous right up until you need to start wearing tights again.
Remove any hair
Make sure your legs are hair free. If possible, book an appointment with a beautician every six or seven weeks to get your legs waxed. However, if that is out of your price range, spend some time doing it at home being careful not to miss any.
Don't forget to exfoliate
You need to exfoliate your legs at least once or twice a week. This will not only get rid of the build up of dead skin, it will also help prevent any ingrown hairs.
Diet and exercise
For the ultimate legs make sure you eat healthily and exercise to tone up and get rid of any wobbly bits.
Use fake tan
False tan is perfect for hiding any blemishes like thread veins and pimples and is also great at making your legs look defined.
Moisturise
Keep your legs moisturised by using a body lotion that is right for your skin type. If you like you can pick up a lotion with a little shimmer to give your legs a gorgeous sheen.