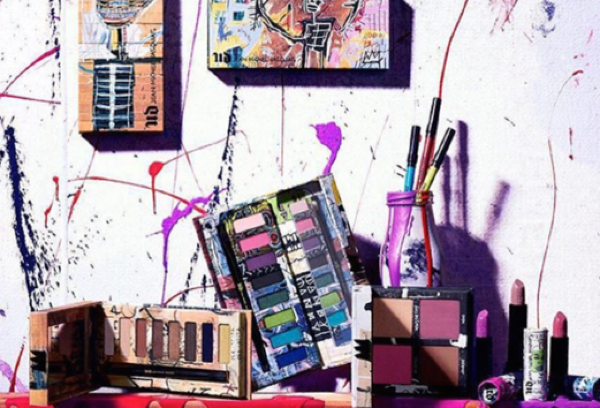 Let's face it - putting on makeup is an art form, whether you're good at it or not.
That is why we so excited by Urban Decay's latest collection, which is a collaboration with a very famous artist.
The exciting cosmetics brand took to Instagram this week to announce their latest collection, which is inspired by the work of famed artist Jean-Michel Basquiat.
The launch, which includes so many amazing products is called Urban Decay x Basquiat - and you're going to want it all.
Many of you may have no clue who Jean-Michel is (fair), so we have a little bit of background information on him.
Basquiat began his career as a graffiti artist in New York City, where he became well-known for his vibrant combinations of text and symbols and his commentary on race and society.
Urban Decay released a statement about the new collection: "Like Urban Decay, Basquiat was an outsider who challenged the status quo and used colour in nontraditional ways. From his informal graffiti work and the way he mixed mediums and colours to the way he spoke out against social injustice, it's hard to imagine a more perfect fit for our brand."
The launch features 12 products, with colours and names inspired by the artist's work. There are two fabulous eyeshadow palettes, a blush/bronzer palette, three vibrant lipstick shades, and eye liners in red, yellow, and blue.
The products range from €15 to €30, and can also be purchased as a full set fo €150.
We don't have an official release date for the products yet, but we'll be waiting with baited breath.