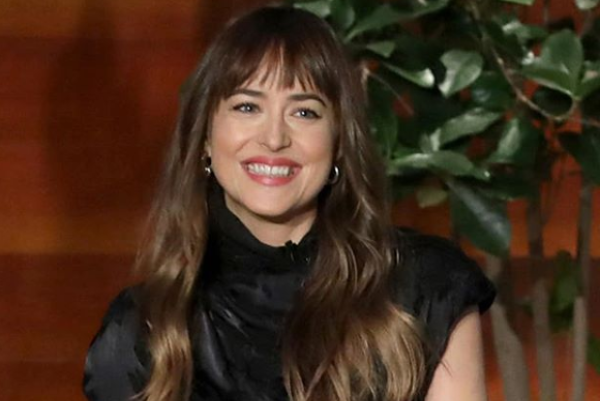 Dakota Johnson has teased us about the pregnancy rumours that have been circulating.
The 50 Shades Of Grey actress sent the Internet into a spin with speculation that she was expecting a baby with Coldplay boyfriend, Chris Martin.
The photo that sparked the rumours showed her at a party with blue and pink balloons - and naturally, people thought it was a gender reveal celebration.
It soon came to light, that it was her birthday party and the balloons accidentally escaped into the air.
Taking to the Ellen couch, she addressed the baby talk head-on.
Ellen wasted no time in asking the 29-year-old if she was expecting - what ensued was hilarious.
"That is a mighty tight outfit for someone who is pregnant…" enquired the chat-show host.
Laughing the actress retorted: "The only thing I'm pregnant with is a lot of really good ideas.
"But not any babies."
Dakota then went onto explain how the mix up occurred.
"It was my birthday and there were balloons that happened to be pink and blue, and so then I was pregnant?"
"I didn't know that the balloons were going to be released, they were just in an arch."
"But I guess that accidentally happened, one of the ends got let go. But a lot of people congratulated me," she added.
You never know what the future holds, and who knows when the couple will hear the pitter-patter of little footsteps.