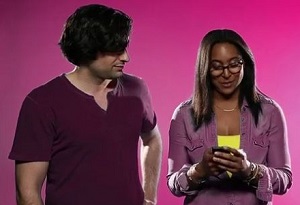 Recently, we have seen many clever videos which have uncovered the true and sometimes hidden reality of parenting, and now a new one is lifting the lid on our relationships with our significant others.
Elite Daily asked a group of couples to swap phones with one another and go through their messages, social media and internet search history. This was a no-holds-barred experiment which left no stone unturned – and some individuals squirming!
From shirtless gym selfies that were never sent on to their loved one, to curious internet searches on everything from ginger hair to surrogacy, it's safe to say that this experiment served up some interesting food for thought for these couples.
While trust is the foundation of every good relationship, this video may leave you questioning whether you would be so willing to hand over your phone.
Check out the video below and share your thoughts.