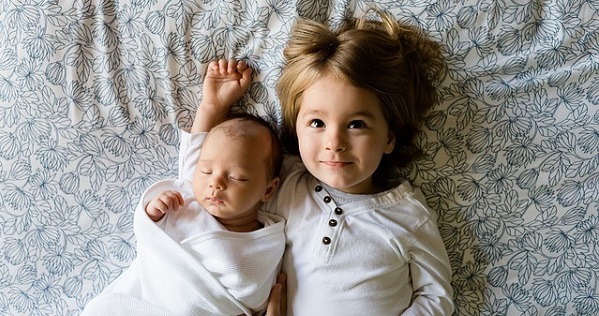 With influences ranging from movies and celebrities to social media filters, it seems there has never been so much inspiration when it comes to choosing baby names.
And while we may only be four months into the year, baby name resourcing website Nameberry.com has come up with a list of those names which are on the rise in popularity in 2016.
Using Google Analytics, the company was able to compile the top 10 girls' and boys' names of the year so far, basing their research on the number of visits made to individual name pages on their site.
So, which names do you think came out on top? You might just be surprised!
It was 'Olivia' which took the top spot on the girls' list, followed by 'Amelia' and 'Charlotte' in second and third place respectively. The Kardashian effect is clearly in full swing, with 'Penelope' (Kourtney Kardashian) coming in in ninth position, while the ever-growing popularity of the Disney princesses can be seen in the addition of 'Aurora'.
Topping the list for the boys is 'Ezra', with 'Asher' and 'Atticus' completing the top three. Again, celebrity influence is clear throughout the boys' list, with 'Silas' (Jessica Biel and Justin Timberlake) and Wyatt (Ashton Kutcher and Mila Kunis) also making the top 10.
Here are the complete lists:
Top 10 most popular girls' names
Olivia; 2. Amelia; 3. Charlotte; 4. Ava; 5. Isla; 6. Arabella; 7. Aurora; 8. Adeline; 9. Penelope; 10. Eleanor
Top 10 most popular boys' names
Ezra; 2. Asher; 3. Atticus; 4. Declan; 5. Oliver; 6. Silas; 7. Milo; 8. Levi; 9. Henry; 10. Wyatt
What do you think of the names? Would you consider any of these for a little one on the way?
SHARE and let us know.