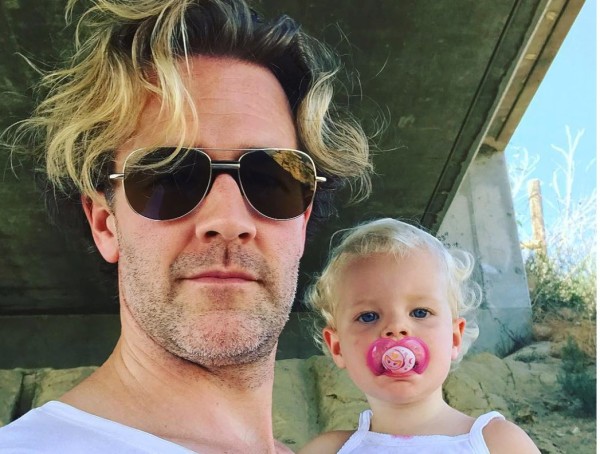 The former Dawson's Creek heartthrob that is James van der Beek has just made mother's everywhere swoon.
Taking to Instagram, the dad-of-five shared a photo of him and his wife Kimberley van der Beek, as she breastfed their newborn daughter Gwendolyn.
The couple, who have been married for seven years, have a large brood of four daughters and one son.
The 41-year-old actor captioned the image, ''#breastfeeding moms … we salute you" and then commented on his own post adding, "non-breastfeeding moms … we salute you, too," followed by a red-heart emoji.
"Just trying to do our part to normalize a natural, beautiful human behaviour that has been, at times, absurdly stigmatized."
What a gorgeous tribute to a topic that have been on the receiving end of a lot of backlash in the media recently.
James and Kimberly welcomed their fifth child on June 15th at home.
James posted about the new arrival, writing, ''@vanderkimberly - you're an earth goddess rock star and I'm as in awe of you as I am in love with you. And our new baby's name is Gwendolyn.''
They are also parents to seven-year-old Olivia, six-year-old Joshua, four-year-old Annabel Leah and Emilia, two.
Talk about having your hands full!
We love that talking about parenthood is something James has never shied away from.
Speaking to People, he said, ''I think fatherhood changes you from the inside out. It's not this thing where you think, 'Oh, I have to be responsible, I have to take more on.' You just want to, almost automatically."
We're delighted that James has spoken out about the fact that breastfeeding is a-ok whether you choose to do it or not.