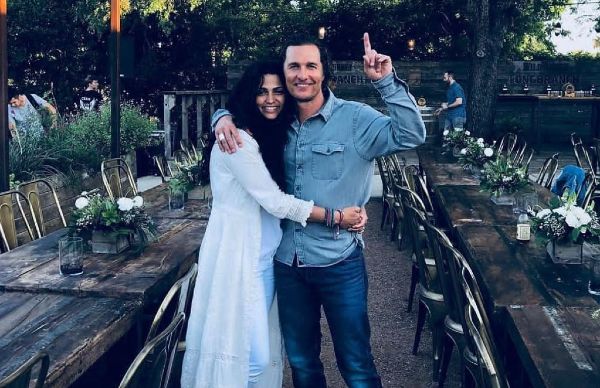 It will come as no surprise that the most chilled guy possibly in the world has a pretty relaxed approach when it comes to his kids.
That guy is Matthew McConaughey and he opened up about how he manages his brood of three kids with his wife, model Camilla Alves.
The couple, who have been together since 2006 and married since 2012 have two sons and a daughter together.
They are; 10-year-old Levi, eight-year-old Vida, and five-year-old Livingston.
"We mix the 'alright, alright, alright' into the discipline." Matthew @McConaughey talks parenting with @iamcamilaalves pic.twitter.com/FGdxl3sNqE

— TODAY (@TODAYshow) September 12, 2018
The pair takes a blended approach, with Matthew revealing that ''we mix the 'alright, alright, alright' into the discipline.''
The 48-year-old continued, "The main thing is that my wife and I, Camila, we have a similar moral bottom line. And as you learn, if you have kids, every day they get older, you realise how much more it's really DNA."
"We can nudge 'em and shepherd 'em, et cetera et cetera, but they are who they are.''
Matthew explained that there is one tradition that takes place on a Friday night - ''it's pizza night, it's a movie night, it's 'all the kids can sleep with Mama and Papa night.' "
How cute!
"That night can go late. Sometimes we have to lie about the time and say it's midnight when it's really 10 'cause we can tell it's gonna go to 2,'' he said.
"It really gets nice when it turns into, after the movie, into a bit of a dance party. That's when we're really rockin'."
So sweet, can we join this family, please?