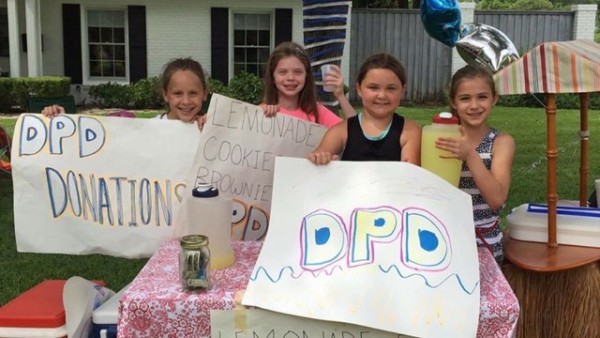 Money can't bring a loved one back, but it can help to lessen the burden on a victim's family.
Knowing that, two 11-year-old girls decided to fundraise following news of the fallen Dallas police officers.
"We felt really bad for all the victims' families," Lauren told NBC 5 News. "We just really feel that every little penny counted."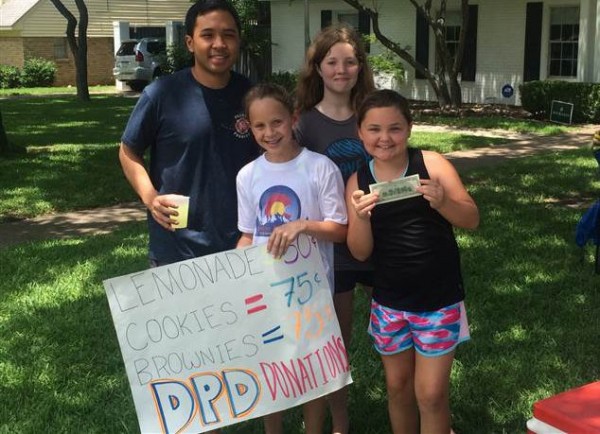 But the girls never expected their efforts to be as successful as they were.
With the help of their friends, Lauren Roach and Landy Nelon from Dallas set up a lemonade stand, hoping to raise $100. But by the end of last weekend, the girls had raised a whopping $10,000.
"People were just driving by," Lauren's mum Tracey said. "They didn't want lemonade, they didn't want anything. Just giving them 20s, 50s, you name it, just giving money."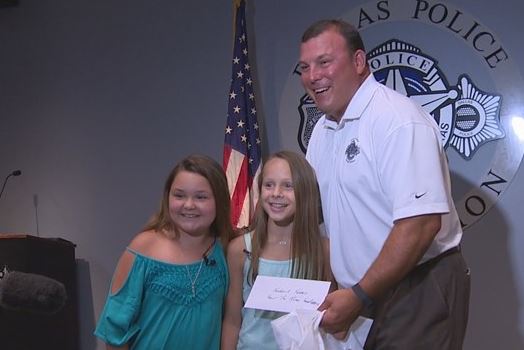 A few days ago, the girls stood inside the Dallas Police Association building and presented their impressive cheque.
"It feels great to make a difference in people's lives," Lauren told WFAA. "That makes us feel great inside."
SHARE if you reckon these kids are a true inspiration.