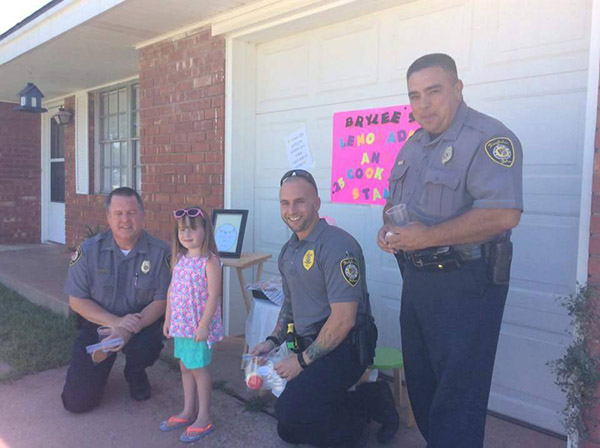 If there's one toy all kids should have, it's their very own teddy bear.
A companion, comforter and cuddle-buddy at night, a bear is a must-have during childhood.
Brylee Walker is all too aware of that, and she also knows that there are children out there who don't have a bear to turn to when life gets tough.
That's why the little girl (6) set up her very own lemonade and cookie stand to raise money to buy bears for kids in need.
And her efforts have paid off. After attracting tonnes of customers, including local police and firefighters, Brylee managed to raise an impressive $200 – enough to buy some 52 bears from her local supermarket!
She got the idea after seeing a programme on TV.
"They were going to do this, but then they didn't, so I wanted to," she told KOCO 5 News matter-of-factly. "I want them to go to little kids who if their mom gets arrested or dad, they can have some of these."
What a sweetheart. It's great to see such a young child capable of empathising with kids who drew a shorter straw in life.
SHARE if you're seriously impressed with this little girl's big heart.