A new trailer for Where the Crawdads Sing has been released by Sony and we're counting down the days until we can see it in the cinema!
Where the Crawdads Sing tells the story of Kya, played by Daisy Edgar-Jones, a girl who lives in the marshlands of North Carolina and raises herself alone.
Known to the people of Barkley Cove as the "Marsh Girl", she is excluded by her local community. Kya is attracted to two local men from the town and opens up to them about what her life is like, but when one of the men is found dead, the "Marsh Girl" is the prime suspect.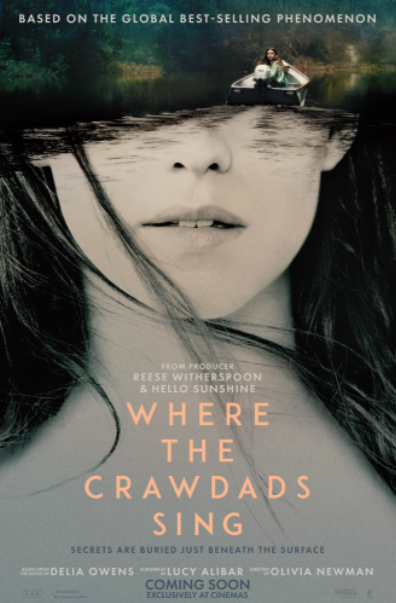 The latest trailer is full of twists from the crime scene seemingly being tampered with, evidence being destroyed and a judge announcing Kya could face the death penalty. This gripping clip has us on the edge of our seats and excited for its official release date in cinemas on August 26.
This film adaptation of Delia Owens' best-selling novel stars Normal People's Daisy Edgar-Jones as 'Kya Clark', Sharp Object's Taylor John Smith as 'Tate Walker', The King's Man's Harris Dickinson as 'Chase Andrews', Michael Hyatt from Snowfall as 'Mabel', Double Down's Sterling Macer Jr. as 'Jumpin'' and David Strathairn from Nomadland as 'Tom Milton'.
The film includes an original song by Taylor Swift called Carolina which the singer describes as "haunting and ethereal to match this mesmorizing story".
Reese Witherspoon and Lauren Neustadter are the 3000 Pictures film's producers, with Olivia Newman as director.
Check out the trailer below: