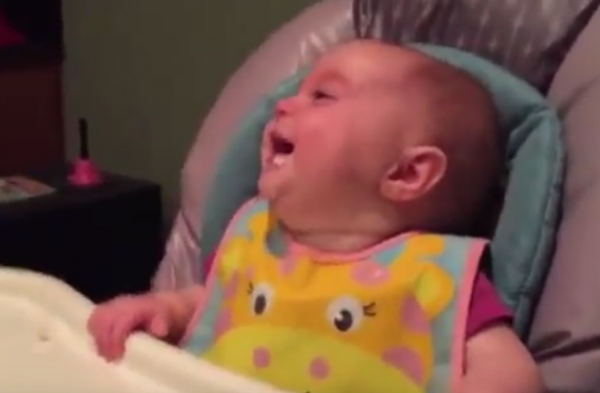 There's nothing quite as joyful as making your baby laugh because, let's face it, babies aren't exactly in the habit of massaging their parents' ego, so if that kid is laughing uncontrollably, you know you're pretty damn funny.

One tot, who can't believe she landed a dad with such a keen sense of comedic timing, is taking the internet by storm today as members of the public bask in her dinner-time banter.

Watching her beloved pop trying and purposely failing to eat pieces of asparagus, baby Brooklyn can barely contain her delight, breaking into gales of laughter at his inability to get the pieces of vegetables to stay in his mouth.

Oh, and Brooklyn won't be the only laughing either when you realise her mirth has been momentarily interrupted by an unfortunate bodily function - the joys of family life!

Imagine her reaction if she saw him chowing down on spaghetti!

Share to spread the joy!