Baby Park
This Baby Park offers a variety of options to secure your house in a child-friendly manner. The Baby Park is playpen, fireplace guard, stair gate and barrier for large living spaces. The playpen has a diameter of 61 cm so there is plenty of room for favourite toys. The soft play mat liner can be used inside or outside the playpen. This sturdy playpen is assembled using fifive side parts and a door element. The door opens in both directions using one hand. It has a two-fold, manual locking mechanism and is reliably childproof. As a fireplace guard, stair gate or as a barrier for living areas, attach the Baby Park on two adjacent walls. With a total length of 3.66 m, it ensures that your child or pets can move only in the restricted areas, accessible through the barrier door.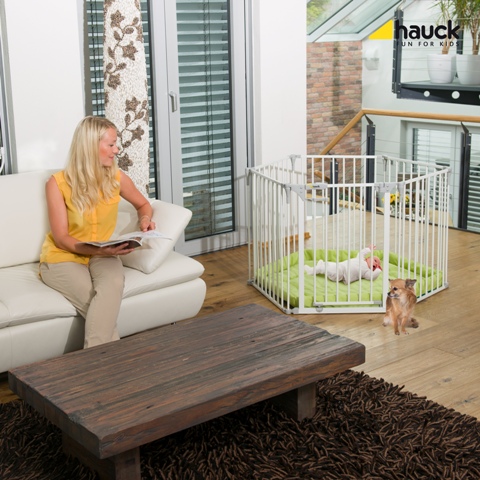 Sit and Relax
A dual purpose highchair and bouncer (one frame, two attachments) in a stylish design with large basket for toys and accessories. Frame is height adjustable so your child can sit with you at the dining table or beside you at couch height. For newborns use the bouncer with its adjustable backrest. Baby can snooze or be entertained by the mobile with its plush figures. Once your child can
sit up unaided the highchair can be used. The highchair seat offers a 3-position back rest and 5-point safety harness. The practical food or play tray is detachable. With two rear wheels the Sit´n Relax can be moved around as needed.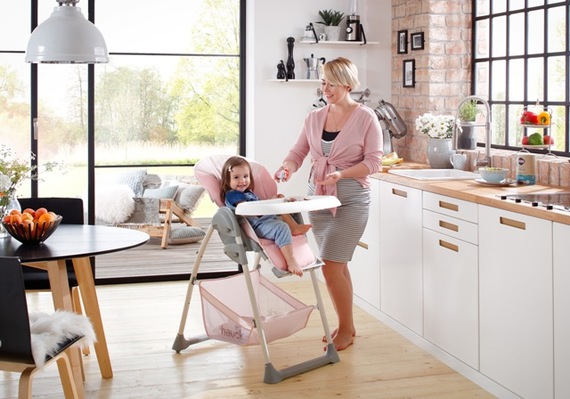 Jump Around
A Jump Around offers your child countless options for keeping busy, while always discovering something new. The softly padded, suspended seat rotates 360° and in reach are rattles, balls and a music module. Your child can work off excess steam whilst learning to play and developing their walking skills. This great play centre is the perfect place to play, because it is stable and always stays reliably in place.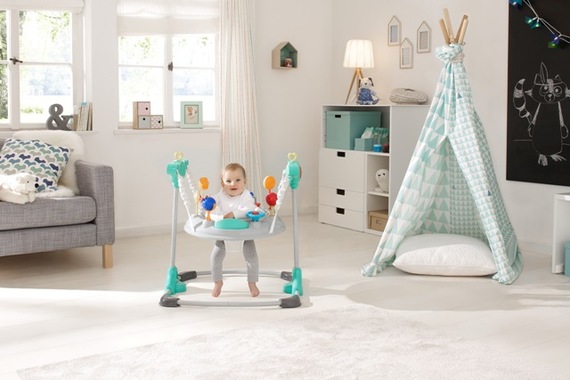 Sleep and Play Centre
Sweet dreams wherever you are. hauck offer a range of easy to assemble lightweight travel cots, which are the perfect solution for holidays, trips to grandparents or for home use. The Sleep'n Play Centre has a practical changing mat, which can be fixed on the bed, with straps to hold your child safe. When no longer needed, simply remove. Also included is a second level bassinet providing an elevated lying area for newborns. Remove the bassinet and the Sleep'n Play Center becomes a safe play area. Easy to move around thanks to its two wheels. There are 2 solid end panels, one containing a storage pocket and 2 slide mesh panels which allow air to circulate freely around your baby.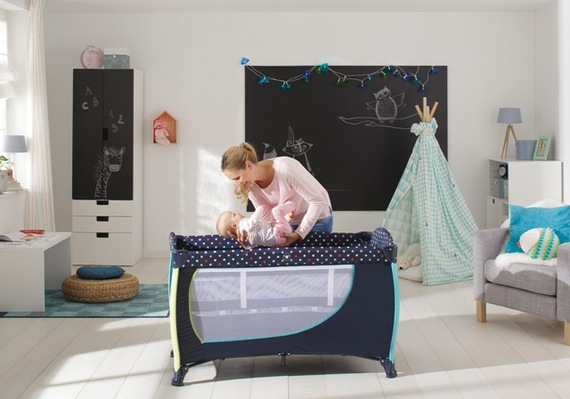 Gift ideas from hauck
The hauck Leisure e-motion makes an ideal gift. The gentle vibration movement encourages baby to sleep, whilst the toy bar keeps baby amused and provides stimulation. Includes removable inlay with extra head protection and two carry handles. Rapid 3 is a sporty stroller with an innovative one-hand fold mechanism and a height-adjustable handle. The front wheel swivels through 360° and can be locked if required whilst the suspension gently absorbs shocks on uneven ground. Perfect for every occasion! This buggy also offers your child the highest level of comfort with its extra wide, quilted seat unit. Backrest and footrest are multi-adjustable for that perfect sitting or resting position. An extendible sun canopy pulls forward to provide protection against the weather. To go with Rapid 3, the Comfort Fix Set is recommend (Comfort Fix car seat plus Isofix Base (available as an optional extra). With its patented passenger protection system, the Comfort Fix car seat always guarantees a safe journey.