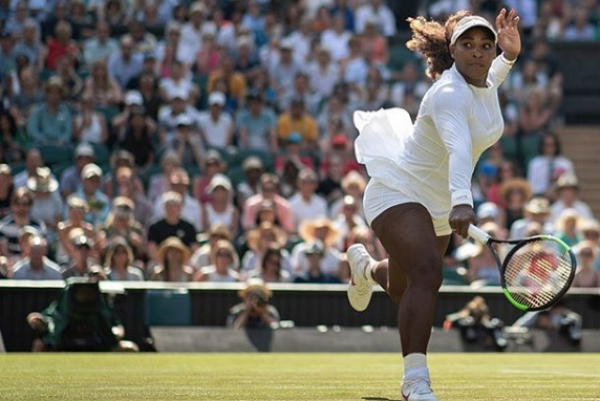 The tennis legend Serena Williams has always been very open about her journey as a mum.
Now, the champion has revealed why she had to stop breastfeeding because "it's important for us to share that message."
Serena shares nine-month-old, Alexis Olympia with husband, Alexis Ohanian.
After a lot of consultation with her baby daughter, the 35-year-old decided to finish up nursing the tot.
She admitted: "I literally sat Olympia in my arms, I talked to her, we prayed about it. I told her, 'Look, I'm going to stop. Mommy has to do this.'
"I cried a little bit not as much as I thought I would."
In a bid to get court ready, the tennis star took to a vegan diet but was surprised to learn that breastfeeding was the cause of her maintaining the extra pounds.
She told reporters: "I was vegan, I didn't eat sugar.
"I was totally eating completely healthily... And I wasn't at the weight that I would have been had I not breastfed. What I've learned is that everybody is different - no matter how much I worked out, it didn't work for me.
"So for me, it was interesting because all these articles, over pop culture, you hear, 'When you breastfeed, you lose weight, you're so thin.' That wasn't happening to me...It was the strangest thing. I just learned from that experience, every physical body is different.
Serena detailed how her weight dropped off when she stopped nursing.
The Olympian wanted to share her story about the realities of feeding to highlight every mum is different.
"After [I stopped breastfeeding], like literally I lost 10 pounds in a week. It was crazy. I just kept dropping. I was like, that's when I learned that everything was different. Sorry to go on about that.
"I wanted to say that so women out there know that's not true. Everyone takes things different. I think it's important for us to share that message," she added.
The 35-year-old has also revealed how motherhood has changed her mindset on the court.
"It definitely surprises me. I have this amazing child, all these grand slams... it was all super bonus. I definitely feel a lot less pressure out there but I'm a little bit shocked at how much I almost want that pressure," she confessed.