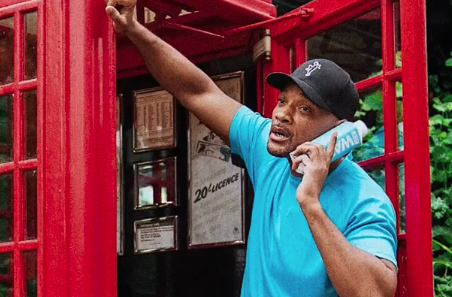 Will Smith has taken to Instagram to announce that he, along with his son Jaden, has launched a sustainable drinking water brand in the UK.
Just UK is hitting shelves soon, and it's USP comes in the form of the fact that components of the packaging are made up of plant-based plastic.
'A few years ago My Son, Jaden started a company, setting out to make bottled water a little safer for our world,' Will announced.
'Ours isn't a perfect solution - yet. But it is a step in the right direction,' reads the brand manifesto.
'We consider the materials we use, where they come from and how they can be reused. It is our mission to create better options for the things we need in our lives.'
The bottle is made mostly from recyclable paper, while the the cap is made of plant based plastic.
The 'plant plastic' used by Just is derived from sugar cane, meaning it is made from almost entirely renewable sources.
Plant plastic can also be made from bamboo, corn and soy, but the company chose sugar cane as it grows very densely.
This allows them to utilise the land to produce the maximum amount of plant plastic without negatively impacting the surrounding environment by deforesting areas for farmland.
As for the water itself, it actually comes from the River Braid, Co. Antrim, Northern Ireland.
The water has previously just been available in the USA, but it is coming to UK Boots stores on August 20th, and Wholefoods UK in September.
Who else is excited to get a sustainable bottle on shop shelves, Mums?