Lorena De la Peña was 27 when she found a pea-sized lump in her breast. Knowing that there was a history of breast cancer in her family - her mother had been diagnosed at 60 - Lorena was scared.
She said she asked her husband Mikel, a general physician, if he 'thought it was bad,' and they decided to get it checked out to be on the safe side. Lorena, from Mexico City, went to see her doctor - who had diagnosed her mother - and had her breasts examined.
During this time, she also noted having other symptoms that weren't related to breast cancer. She wrote in a post online: "I started having palpitations, headaches, hot flashes, my eyes hurt, I never felt like eating and something was killing my sex drive, so my husband immediately took me to the doctor (an endocrinologist) since I had all the symptoms of hyperthyroidism.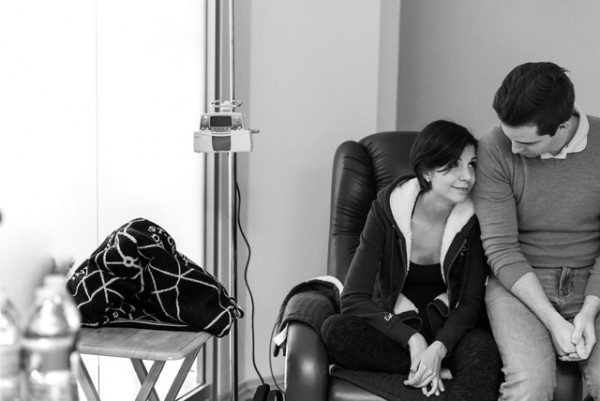 "She sent me for some scans, and it turned out nothing was wrong with my thyroid. So, I left it alone since my husband is a physician and I felt he was being paranoid like he normally is."
She saw her doctor, who told her that her breasts were 'too small' to develop cancer, and said she only had a common cyst. Her fears about the tiny lump were dismissed as 'paranoia' by her doctor.
"I was reassured and really trusted my doctor at the time," said Lorena. "He said that cancer happens in women that have larger breasts."
He instead prescribed her medication for 40 days that would reduce the size of the lump. When the lump refused to shrink, an extremely worried Lorena returned to her doctor. She returned to her doctor the following November, a year on from her first appointment.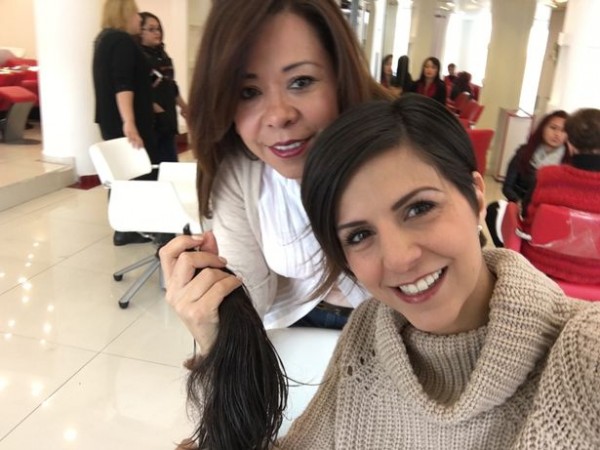 The Mirror reports that over the next few years, she incredulously continued to see her unconcerned doctor who told her the lump was benign.
During this time, she was told that she had developed PCOS, or ovarian cysts. She ignored this condition as well, as she wasn't ready to have children. She writes, "One year later, my husband and I decided 2016 was the year to try to have a baby. I went to a specialist in reproduction to get checked so that I could get the 'baby duty' on… He took one look at me and said that PCOS was the last thing I should worry about. He showed me the ultrasound of my right breast, and that little pea was 5.5 cm (like 2 inches) wide."
It was three years on from her first doctor's visit when she finally received an ultrasound. She underwent a biopsy to have the lump examined. A few weeks later, she received the devastating news: she had breast cancer. Not only that, but her cancer had seriously developed over those two years of inaction, and she was diagnosed with stage three invasive ductal carcinoma.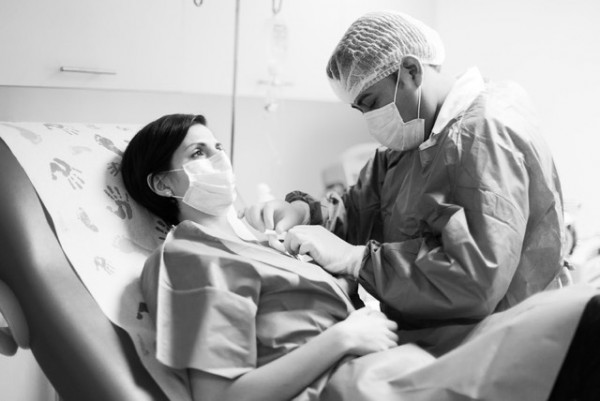 She was told her tumour was 'aggressive'. Last January, she had a mastectomy. On her 30th birthday, she began chemotherapy. Lorena was understandably furious at her doctor's lack of concern.
However, she also blamed herself for the delay in getting a proper diagnosis: "I was 29 years old, trying to have a baby, in the best shape of my life. I was at the best point of my professional career, never better with my hubby… and it was all my fault in believing the first diagnosis. For not getting a second opinion."
The pastry chef underwent chemotherapy from March 2016 to September 2016. Lorena, who said she 'felt like a fool' for taking her first doctor's advice, battled through the effects of radiation therapy. This year, she was told she is cancer-free.
Lorena now works as a motivational speaker to educate others on cancer diagnoses. She said she doesn't want others to 'fall into the trap she fell into'. She says she is now 'a positive person' after beating cancer. "I take one day a time, one step at a time and think every morning about how truly blessed I am. Most importantly, I stopped taking my life for granted."