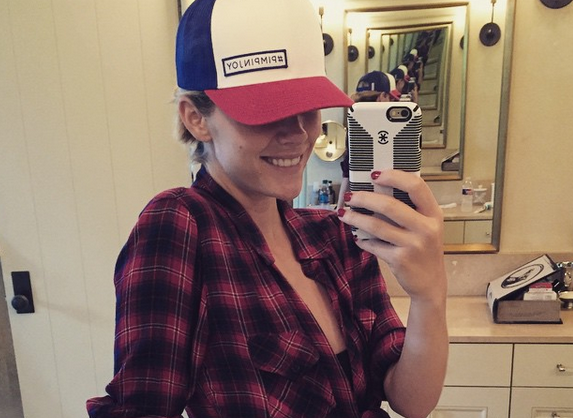 We have some wonderful news this morning, as it has been announced that TV star Brooklyn Decker has welcomed her first child!
The Grace and Frankie star, who is married to former American professional tennis player, Andy Roddick, reportedly gave birth tp a boy last week, but the couple have yet to comment on the latest addition to their family.
The former model announced that she was expecting last May, and had been keeping her fans updated on her growing bump on Instagram.
28-year-old Decker, who gave birth in Austin, Texas, seemed to have a smooth pregnancy, previously saying that she felt great.
"I'm wearing a tent so it kind of helps the whole pregnancy bump situation but I feel good," she told E! News.
Her tennis ace husband, who she married in 2009, was also looking forward to welcoming their baby, saying:
"It's something that's been done a million times before…but to feel the baby moving around…it kind of just blows your mind. And now we're at the point where we just want it to be here."
Congratulations to the happy couple!