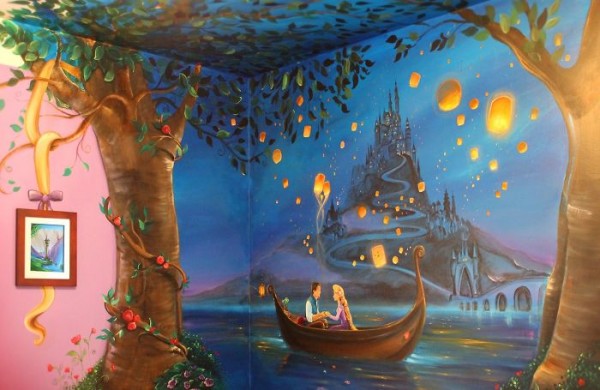 Whether they're a football fanatic or a pop princess, every little girl dreams of having her perfect bedroom.
Well, one VERY lucky little girl from Michigan has just gotten the most amazing mural on her wall, thanks to her mum.
Jennifer Treece is an artist and mum-of-one, who loves painting fairytale murals.
Jennifer recently decorated her daughters bedroom with a breathtaking mural, inspired by the Disney film Tangled.
The whole project took two months to complete, and the results are pretty incredible, with no detail going unnoticed.
Jennifer said that as she painted she had the movie on repeat the entire time, and knows every single line.
Jennifer and her daughter are inspired by Rapunzel, and "her daring, adventurous spirit and the way she holds onto her dream are inspiring to my daughter and myself."
We are so in love with this bedroom!
SHARE if you know a little one that would love a mural like this.