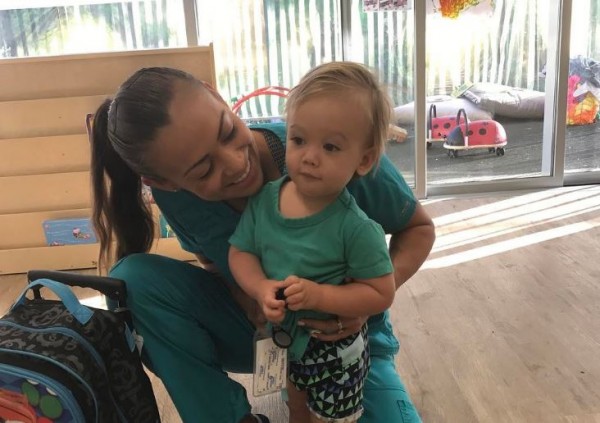 Breastfeeding is one of the most natural, beautiful things in the world, and is a great way to bond with Baby - so it is no surprise us mums want to share photos of our little ones feeding.
However, one woman in Australia has been forced to make a stand after a troll slammed of picture of her and her son, calling her attention seeking.
Fitness blogger and registered nurse Nadine Muller took to Instagram to share the reality of caring for a sick toddler.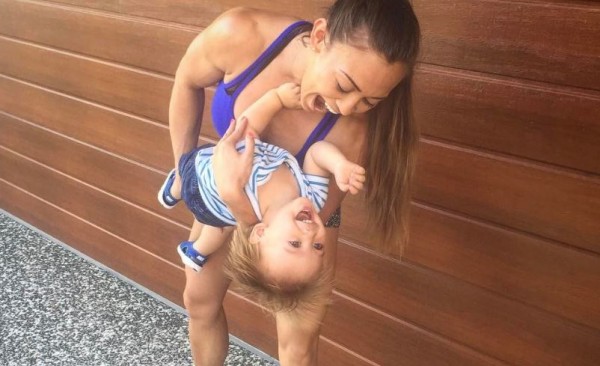 Uploading a picture of her feeding 16-month-old son Madden, the mum-of-one explained that he had the gastro bug and she was doing all she could to make him feel better.
"The boss has insisted to wear one shoe the entire day, has been hanging off these on rotate whilst nipple crippling the other while he's at it," she wrote.
"I've read the same Spot book about 50 million times over at his request and I'm not even rousing on him for getting into all of the outta-bounds cupboards that he's obsessed with, WHATEVER makes you happy baby! Gastro can go EAD!"
And while 99.9 percent of the comments she received were supportive, there was one person in particular who was not impressed.
There's ALWAYS one, right?
"Breastfeed in public, anywhere, I don't care but there's no need to take a photo doing it (you took it for attention), in 15 years that kid doesn't want to see themselves sucking their mums tit," they wrote.
"Our grandmas wouldn't be like 'I'm breastfeeding get the camera' it's a new age thing because they know it will get attention and publicity.[sic]"
However, not one to let them get away with their harsh comments, Nadine hit back in the best way possible: by sharing a SLIDESHOW of all her breastfeeding photos.
"FACT: Mothers don't post these images and videos purely for attention," she wrote.
"They don't post photos purely to make a statement. They don't post coz they think everyone should nurse their child out in the open.
"They don't post advocating that breastfeeding is the only way a baby should be fed.
"They post because they are #proud, to give other mums encouragement, they post so that other mums feel accepted, supported & respected.
"So that mums know that it is ok, in fact it is more than just OK, it is celebrated & admired.[sic]"
Well, that's the troll told for sure!
Go, Nadine!
Do you have a story you'd love to share? Click here and be in with a chance of winning £250.