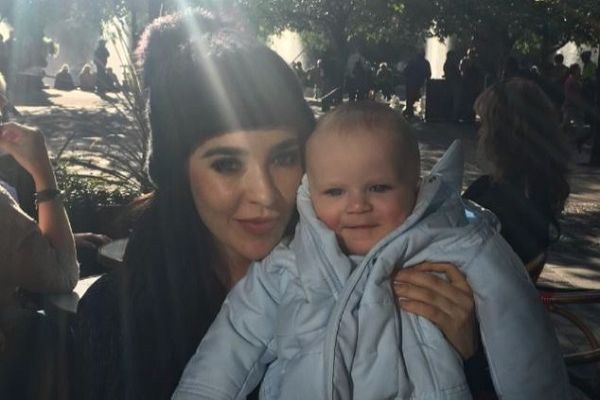 We all know that labour is a messy, painful, and unglamorous process. Former Hollyoaks actress Stephanie Davis got incredibly real yesterday and shared a video from her 48 hours in labour to her 820K Instagram followers.
The 24-year-old soap star gave birth to son Caben-Albi in January this year. Stephanie has a three-year restraining order against the father, Irish model Jeremy McConnell, after he was found guilty of assaulting her.
Being a single mum hasn't kept Steph down, though.
The video she shared shows the former Big Brother competitor on a hospital bed and her 77-year-old grandmother, who stayed up all night to comfort Stephanie through excruciating contractions, sitting near her.
The mum-of-one captioned the post, "So I felt this was the right time to share these precious moments with you guys. This was me going through what I can only describe the SCARIEST but most AMAZING experience of my LIFE! I couldn't believe that I was going to finally see him after my whole pregnancy was very tough and didn't think I would get through it, but I did."
Kudos to Stephanie for her strength! She also received the support of her loving mum and aunt as she braved the contractions.
"I don't know what I would have done without these strong women in my life during labour," Stephanie confessed.
The actress continued in the caption, "I could never imagine my life without [my son]. My best friend in the whole wide world arrived, and now it's nearly a YEAR since he was born!! It's flown SO fast!"
She struck a chord with mums everywhere when she added, "I may not know what it's like to sleep anymore, brush my hair have a hot cup of tea or eat properly or have just ONE minute to myself, but I wouldn't change it for the WORLD!"
Fans on Instagram appreciated her candidness.
"You are amazing an inspiration to the women doing this on their own," one follower commented.
Another fan gushed, "Best feeling in the world holding that new baby. Worth every pain."
Thank you, Stephanie, for showing the reality of labour and the importance of loving support!