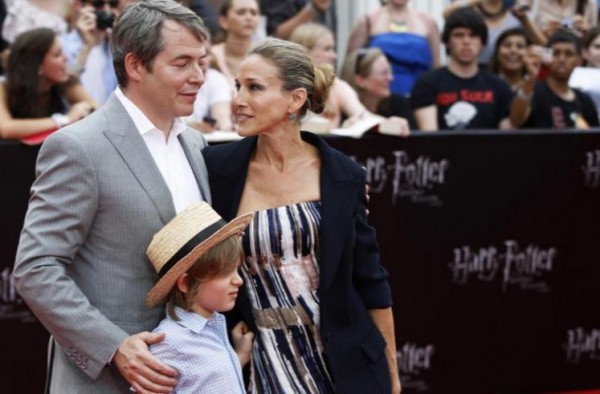 Sarah Jessica Parker had much to celebrate yesterday, as her adorable twin daughters, Marion Loretta and Tabitha Hodge turned seven.
Sharing a very natural photo of the twins running on Instagram, the mum-of-three wrote: "Happy birthday to our lovely, funny, dear, surprising, sparkling and beloved Loretta and Tabitha who today are 7 years old. Let the celebrations begin."
The 51-year-old, who is married to Matthew Broderick, is also mum to 13-year-old James Wilkie and very rarely shares pictures of her children on her social media accounts.
The young girls, who Sarah and Matthew welcomed via surrogate in 2009, are certainly growing up fast, with one fan writing: "7 years already? Wow! Enjoy!"
This is not the first Instagram birthday tribute the Sex and the City star has shared with fans; the mum-of-three posted a sweet snap of James as a young baby to mark his 13th birthday seven months ago.
Sharing a beautiful throwback of herself and Matthew just after they welcomed little James, Sarah wrote: "A day I would happily relive. Over and over. Happy 13th my favourite and beloved son. You bring us such enormous joy and we love you so much. XXX, Mama and Papa."
SHARE to wish the girls a happy birthday.