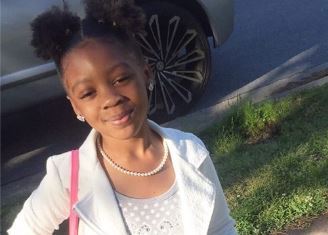 It's easy to feel powerless when it comes to helping out the homeless, especially when you've got bills to pay and kids to feed.
But this little girl is proof that giving money isn't the only thing we can do to help people down on their luck.
The six-year-old from Virginia held a homeless man's hand, putting a huge smile on his face.
Her mum Kenyatta Lewis was so proud that she photographed her child's gesture of kindness, and then uploaded it to Facebook.
Along with the touching image, Kenyatta told the whole story.
"After leaving out of the store today, my daughter did something that really made me stop and think," she began.
"There was this guy sitting there crying and she asks me 'did you see that man crying? What's wrong with him?'"
When Kenyatta (pictured below) replied that maybe he's "just sad," her little one wasn't so sure.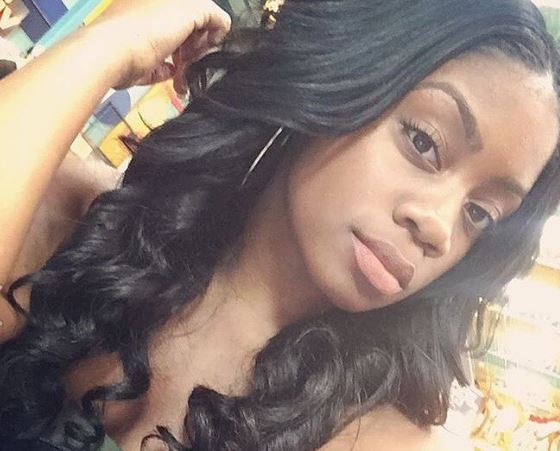 "She said 'maybe he's hot and thirsty.' Then she walked over to him and goes 'hi sir be happy it's a nice day it's not raining. Are you hot? Why don't you go home the ground is dirty?'"
When the man replied that he didn't have a home, her face fell. "So you have no food because you have no refrigerator," she replied. Then she handed him a drink from her bag and a few dollars from her purse.
"Please go eat. It would make me happy," she said. "I like McDonald's you should go there."
According to mum Kenyatta, you could tell that the little girl had "made his day."
And touchingly, the little girl seemed to spark kindness in passers-by, with two more people handing over some loose change.
Taking the lead from her daughter, Kenyatta took the time to chat to the man and learned a little about what lead him to a life on the streets.
"We had a small conversation and he explained his trailer burnt down and he lost everything including his wife," she wrote. "I felt for him. It just warms my heart. My 6 year old lead by example this morning. AWESOME!"
As she says, "kids see no colour and that's exactly how it should be. It's not just a statement saying that the children are our future, it's a FACT. That gives me a little more hope for the world."
SHARE if you think this little girl is a real inspiration.