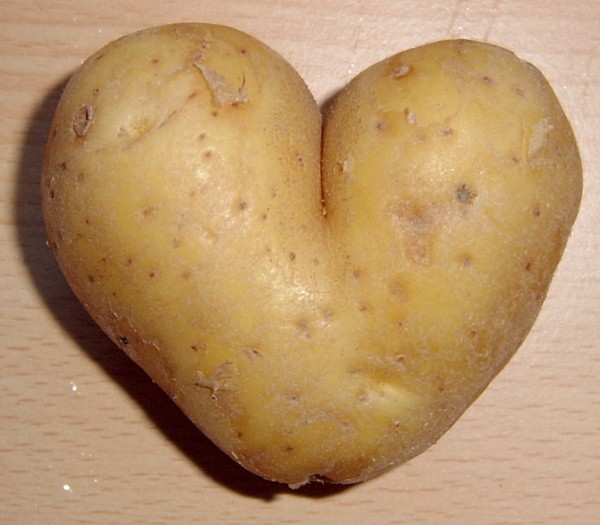 19-year-old Maria got more than she bargained for when she asked her little sister to peel the potatoes for a Shepherd's Pie.
As she began her peeling duties, 12-year-old Noor from England was struck with one seriously deep thought which she simply had to Snapchat.
"People are like potatoes," she muses. "The colour of skin or having marks doesn't matter."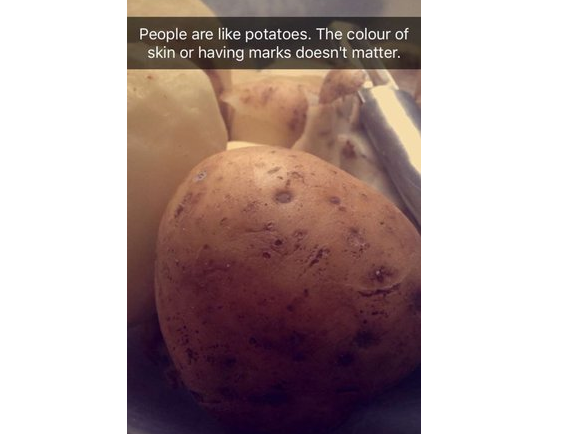 Then she delivers the wisdom. "Because they're all the same once the skin is removed."
When Maria saw her Snapchat story, she was compelled to share it with the world, along with the accompanying images, sticking them both up on Twitter.
It went instantly viral with over 26,000 retweets, and people around the world have been applauding little Noor for her high-mindedness.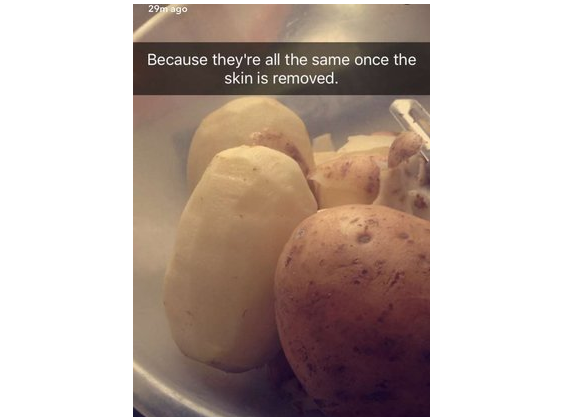 "Most inspiring thing I've seen today," wrote Twitter user @sanjii_oxo.
Another user, @mxxaria went for a wittier approach. "this potato – Martin Luther King of vegetables. Changed my life."
What a wise girl. As they say, out of the mouths of babes.
I asked my sister to peel the potatoes and look what was on her snapchat story pic.twitter.com/EXwHL13kq9

— maria (@mxxaria) July 2, 2016
Oh, and just in case you don't absolutely adore this child yet, she went one step further with the sweetness.
Taking charge of her family's group Snapchat, she changed the main image to this: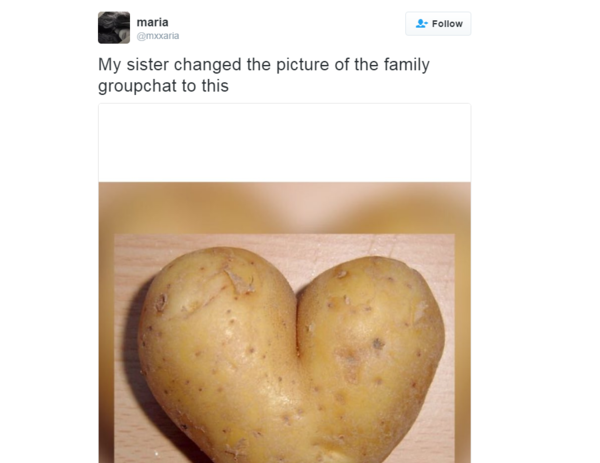 SHARE if you think this girl is wiser and more mature than some adults you know!