Wow, what a stunning weekend we just had! The fab weather gave us all a taste of summer that was badly needed after a relatively gloomy and grey May, and it got us thinking about the long summer days stretching out ahead of us.
With summer re-opening plans still a little uncertain, trying to plan things to do for the summer can seem a little impossible at times. We don't know how many places we'll be able to go to or how many attractions we can visit – so what can we do with our kids in the meantime?
They've had a tough year, between being in and out of school, not getting to see friends and some family and generally not getting to live the fun-filled lives that little kids should. We've compiled a master list of fun activities to try out with them this summer that covers every eventuality – sometimes the best fun can be had in your own back yard!
Go out for ice cream
This sweet treat is an event in itself – the anticipation and trying to figure out what flavours to get is just as exciting as a parent as it is as a child!
Cycle in the park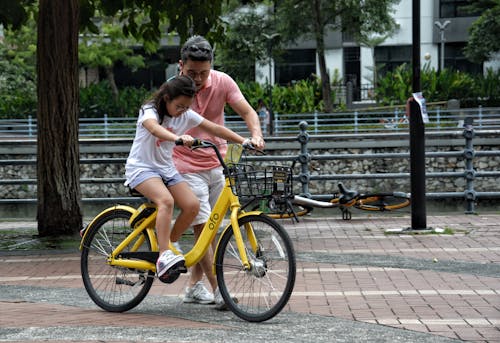 Or in your nearby cycle paths, forests, wherever! It's good to get out and get active, and a lot of us rediscovered a love of cycling over lockdown, after dusting the cobwebs of our bicycles!
Visit the library
And don't just think books here – the library isn't just for checking out a few new reads anymore! Check out your local county council's library page to find out what events the library is hosting near you. They hold story-telling sessions, craft classes, kid's book clubs – there's something for everyone!
Disney movie night
A classic that we used to love back in the day too – a good old-fashioned movie night will always be a winner, particularly if it's Disney themed. Maybe put away the 'Frozen' and 'Moana' DVDs for the moment though, and introduce them to a few of your old school favourites – Cinderella, Beauty and the Beast, The Lion King and even a few Pixar like Toy Story and Finding Nemo, so you can enjoy the night too.
Picnic in the park
It's purely the novelty of it, but kids love a good picnic. So pack up the crisp sandwiches and juice boxes and find somewhere fun locally that you can thrown yourselves down and enjoy an afternoon of people watching and playing.
Baking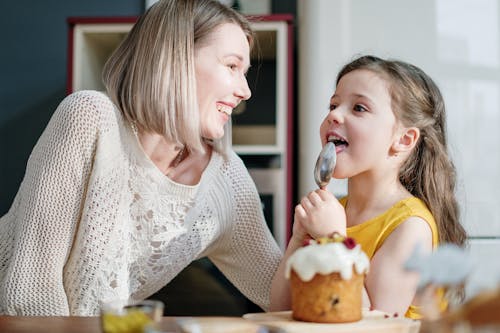 Bake for yourselves, the neighbors, the grandparents – whoever they want! Starting off simple and give them the skill to make fairy cakes or rice Krispy buns - it could spark a love of cooking and equip them with the basic skills that will help them later on in life.
Board games
You can't go wring with a good old fashioned board game. These games develop their teamwork, their general knowledge, their attention span and their critical thinking – plus it's a great bonding opportunity for the family that doesn't involve a screen.
Learn from each other
You could teach them the basics of a foreign language (how to hello, their favourite colour, their name, where they're from) or maybe they have something to teach you, like their gymnastics routine or a soccer trick – it's about communicating.
Check out local events
Faceook events, Eventbrite, your community centre, your tourism office or your local arts centres are all great places to find out what's happening near you this weekend. Whether it's a fair, a farmer's market a display – you never know what you might come across!
Find local beauty spots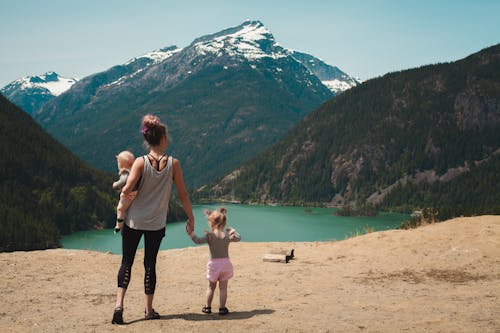 Always heard about that secluded little cove a few miles off but never went to visit it? Or maybe that gorgeous mountain walk in the next county over? Now is the time to do these things!
Check out some fun science experiments
See our article here on some super simple science experiments that you can try at home that will delight and confound your little ones! Easy to set up and with most ingredients being household items, this is a great one for a rainy day.
Make some art
Get crafty! Whether you're painting, making collages or even just drawing on the pavement with chalk, it's important to let your creative side out.
Make your own pizza
This is a fun on with a tasty end result! The pure novelty of making their own pizzas and choosing the topping makes a whole evening an event, rather than just dinner. Pre-made dough can be found in most large super market and after that, you just need a rainbow of toppings!
Backyard camping – or real camping!
Whichever one suits your locality – and camping expertise and equipment – best! Camping out in the back garden can be a fun way to introduce them to camping if it's something you'd be interested in doing properly as a family.
Time capsule
Make a time capsule of where they are at right now! Have them write letters to their future selves, put in a few photos and knick knacks that they'll want to remember and bury it for your future selves! Resist the urge to unearth it the next day!
Quiz night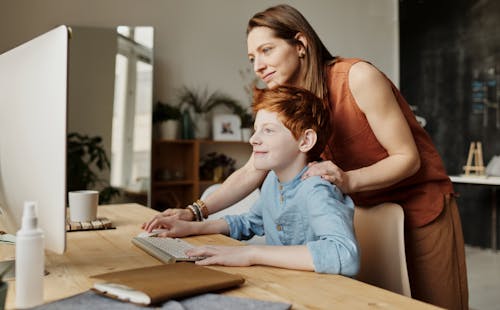 While most of us have had enough of these in lockdown, kids love quizzes, especially ones with friends. Set up a Zoom quiz for them and some friends or else have one yourselves as a family and everyone make a round.
Card games
They won't know them unless you teach them! Games like Go fish, Spit, Beg my neighbour and Spoons are all great family activities to try out together – the learning process may be slow, but once they get it, it's a game you'll always play together!
Plant in the garden
Sow some veggies or flowers or herbs – whatever you feel like! Seeds are cheap and it can teach them responsibility to water and look after their plants each day.
Sports day
It doesn't just have to be in school! Have your own one at home with just yourselves or bring in some cousins or neighbour kids. Try out relay races, egg and spoon, sprints, three-legged races – and have little prizes at the end for everyone so no one feels left out.
Make a bird feeder
Learn about what birds are visiting your garden, what they eat and what their seasonal patterns are! This is a great idea for the nature lovers out there.
Wash the car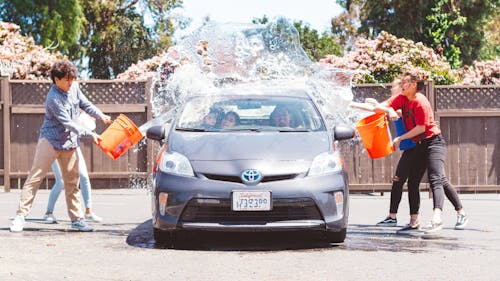 This one saves you a trip to the carwash and keeps them entertained for a few hours -just be sure to keep the windows rolled up for the inevitable water fights!
Walk a dog
Whether it's your dog or a neighbours, it again teaches them responsibility and it's also just fun to hang out with a cute pup.
Jump rope/hula hooping
Old school classics, we used to spend hours doing this when we were younger! Start competitions seeing who can get the highest scores throughout the summer for most skips and longest spent hula hooping!
Water balloon fight
One for the sunny days, this is a great way to have fun and cool down at the same time! Be sure to pick up burst balloons afterwards to stop any animals nearby form mistaking it for food.
Make a fort
Indoors or outdoors, this was another childhood favourite of many generations. Thye feel they have their own little space that they've created and have dominion over – just be sure not to sacrifice any of your good linen to it – forts are messy business.
Play with bubbles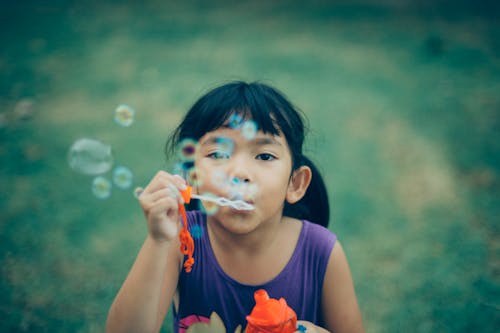 A super cheap pastime that will keep them and pets entertained for hours!
Pick blackberries
This one you'll have to wait til the end of summer to try, but blackberry picking can be really fun – and even a little therapeutic. Wash them and use them in a tart or jam in your next baking session.
Play tip the can
One of the most fun childhood games, this one kept us entertained for hours everyday – the tension, the race to the can, the triumph of victory!
Make up and put on a play
Base it on a fairytale or come up with their own idea – whatever they want. The fun is in the costumes, the characters and the inevitable dance break halfway through – this is another great one for rainy afternoons.
Have a bake sale
And save the money to give to a charity – or buy more baking supplies! Invite friends, family and neighbours to your stall and set up out in the garden.
Take nature walks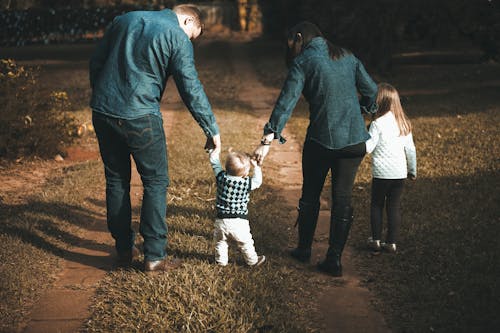 Make a list of things to find to make it more exciting – for example: Find something soft, find something red etc – it makes it like a scavenger hunt!
Clear out winter wardrobes
This is the perfect time to step back and asses what is in their winter wardrobes – what will they grow out of by next year, what is worn out and what can be handed into charity shops. Do an assessment of their toys too and encourage them to give unwanted or unused ones away to other children or to charity.
Create life-size portraits
Lay out and tape together a few sheets of paper and then have them lay down on it while someone else outlines their silhouette. Then have them either draw themselves or each other – or even you and your partner for a laugh.
Make your own comic strips
What's even better than a superhero story? A superhero story starring themselves! Have them come up with a superhero persona and make the go on adventures, defeating evil villains and saving the world – great for developing their creativity!
Make a Lego city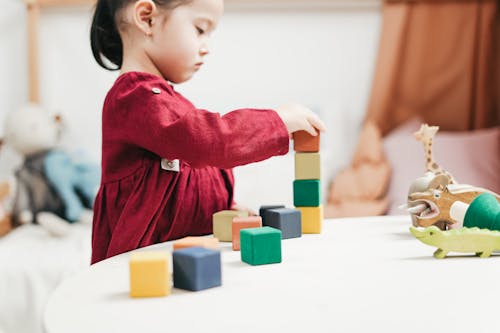 Lego is the game that keeps on giving! Make a city, a replica of your house, some local landmarks – the only limit is your imagination!
Make a family tree
Great for helping them to understand relationships and the wider branches of their family, a family tree can help them to learn more about the people around them and the faily's collective story.
Write a story
'Publish a book' with a few A4 pages folded together and have them make a cover, a blurb and illustration to go with it all – you may have a budding author on your hands!
Write a letter to friends and family
This year has been tough for many reasons but one of the worst was not being able to see friends and family. Even now, we have family living abroad that we don't know when we'll see next. Writing them a letter, or even a letter to family or friends living locally will always put a smile on the recipients face.
Groom and train your pets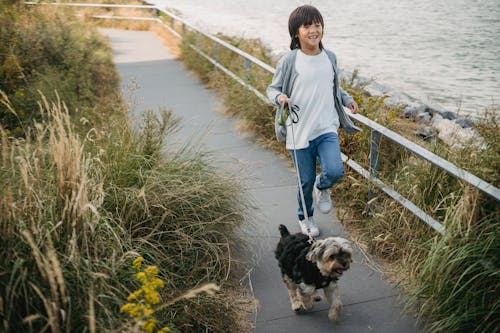 Got a lockdown puppy? Have them put in the time with them, learning how to groom the properly and gently, what combs and shampoos to use and help them train them to sit fetch, stay and all the basic commands.
Paint rocks
Give them faces, messages, rainbow swirls – it's outdoor art! Whatever makes them happy and keeps the mess off your kitchen table!
Learn to knit or sew
These are useful life skills and a really fun and relaxing hobby, though probably one for older kids. If they're into crafts, this could be one for them to develop over summer break.
Have a fashion show
They'll likely end up using your clothing -and lipstick – but it's worth it to see the tottering around in your shoes. Super adorable and much more fun than the dress up box, this is one way to pass a rainy day.
Learn to play frisbee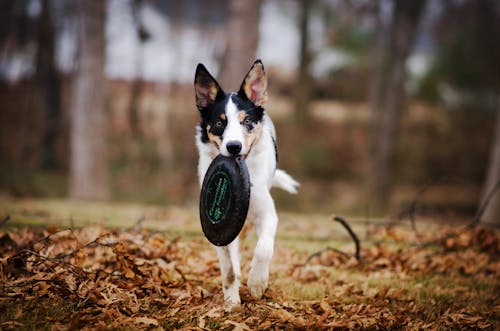 With the dog, with you and their dad or with the neighbours – get a game going to get them active and having fun.
Design t-shirts
Plain white kids t-shirts cost almost nothing in your local Primark. Pick up a pack or two along with some fabric paint or glitter glue and let them have at it – access their creative side!
Prank someone
Fake spiders, toothpaste oreos, changing the date on the calendar – things that won't hurt anyone but that are always a laugh can give a little outlet for the mischievous side – plus if you're in on the prank, you can't be the victim.
Learn a card or magic trick
Help them wow their friends and cousins by teaching them a simple card or magic trick and help them practice to get that super smooth transition and showmanship. Tell them that a magician never reveals his tricks so they don't spill the beans!
Read a book
Or read one with them! Harry Potter is a great series to start out on and bringing them to their local library or bookstore will give them the opportunity to choose for themselves which makes them much more likely to become an avid reader.
Make a summer songs playlist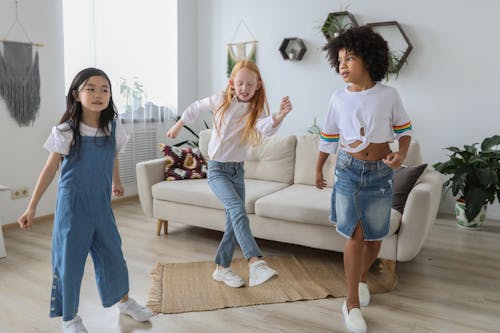 And then have a dance party! You may end up listening to baby shark or the Frozen soundtrack for the rest of summer, but you've a ready made playlist for your next kids birthday party.
Obstacle course
Set one up in your back yard with hula hoops, chairs, skipping ropes, boxes and whatever else you can get your hands on. For extra added difficulty, spin around 5 times before taking off to add a hilarious wobble to the start of the course!
Make homemade jewellery
Pasta on a string, beads, daisy chains – whatever their creative minds come up with! It's all about letting them try things out and using their creative skills.