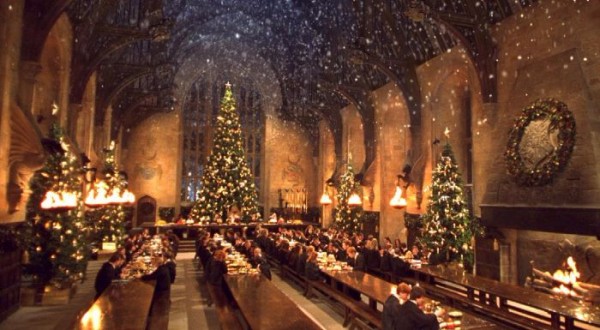 You know that saying "green with envy"?
Well I am currently as green as your man from the corn ad... all because of this story.
Imgur user Destiny Blue recently coughed up $260 to have a magical Christmas dinner... in HOGWARTS GREAT HALL.
I can't right now...
Well technically it was really the Great Hall set at the Harry Potter studio tour in London, but who cares.
Thankfully, Destiny decided to share her experience with us all, via the wonderful world of social media.
The lucky lady shared over 30 pictures from her magical dining experience, and seriously... it looks amazing.
Did I forget to mention that all attendees got wands?
The jealousy is too real!
SHARE if you would love to have dinner at Hogwarts.