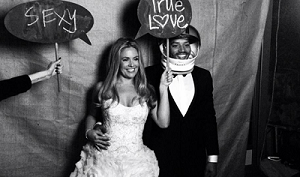 It looks like there's another Hollywood baby on the way!
Scrubs actor Donald Faison took to his social media late last night to announce that he and wife CaCee Cobb are expecting their second child together.
In what has got to be one of the sweetest ways ever to announce exciting baby news, the 40-year-old actor posted an adorable photo of son Rocco wearing a drawn-on dickie-bow and T-shirt slogan reading: "I'm a big brother!!"
These baby announcements just keep getting more and more inventive.
What a beautiful way to make the big reveal, and to get little Rocco involved in the celebrations.
This will be the sixth child for former Clueless star Donald, who has been married to Jessica Simpson's personal assistant CaCee since 2012.
We just can't keep up with all of these celebrity pregnancies!
Amazing news. Congratulations to the happy couple and their family.