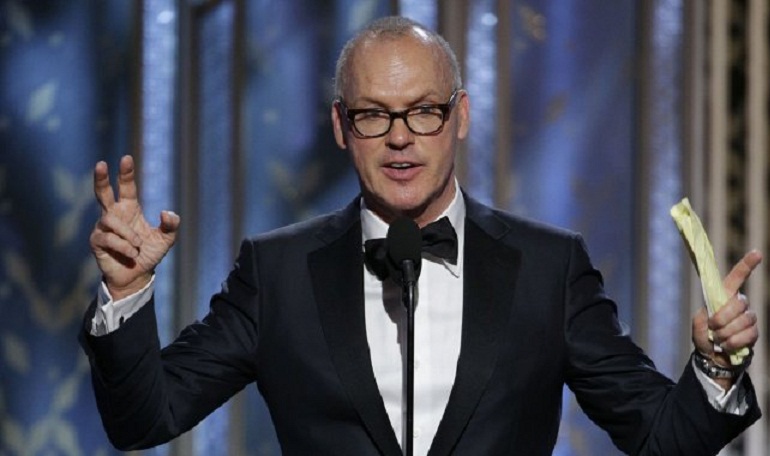 We're used to tears and emotion at awards ceremonies, but Michael Keaton's heartfelt speech in which he credited his family for his success and referred to his son as his best friend definitely pulled at our heart strings last night.

Accepting the award for Best Actor in a Motion Picture Comedy or Musical, the 63-year-old star said: "I don't remember a time when my father didn't work two jobs, when my mother wasn't saying the rosary or going to Mass or trying to take care of seven kids in a rundown farmhouse."

Recalling how hard his parents worked and the values they instilled in both The Birdman star and his six brothers and sisters, Michael then moved on to mention his own son, Sean.

Praising his multi-platinum songwriter/producer offspring, responsible for hits like Demi Lovato's Heart Attack and Jason Derulo's Wiggle, the proud dad said: "My best friend is kind, intelligent, funny, talented, considerate, thoughtful. Did I say kind? He also... he also happens to be my son, Sean. I love you with all my heart, buddy."

Clearly moved after sharing a snapshot of his background and his current family dynamic with millions of viewers, Michael said: "You have no idea what this means to me. To come from the place where I come from, I'm proud of all my friends and family."

The actor then went on to joke about his touching speech, saying: "Two things I said I wasn't going to do...cry and give air quotes."

Aw, we're sure there wasn't a dry eye in the house, Michael!