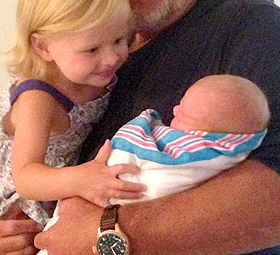 Kelsey Grammer and his wife, Kayte, have welcomed a baby boy into the world.
Named after his daddy, Kelsey Gabriel Elias Grammer was born in Los Angeles on Tuesday, weighing 8lbs 2oz.
Kelsey said that his son will go by his middle name, Gabriel: "Our son will be called Gabriel as there is a tradition in our family of going by our middle names."
This is the sixth child for the Frasier star.
Congratulations to the family on their new addition.