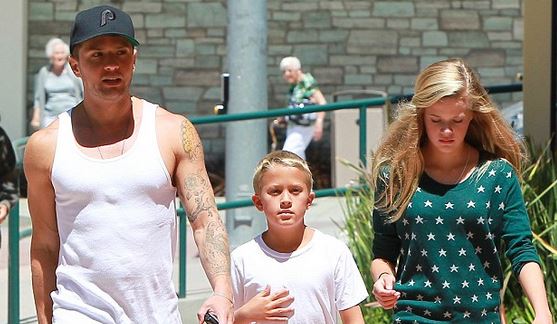 Actor Ryan Phillippe took to social media today to share a sweet message in honour of his daughter Ava's birthday. Ryan and former wife Reese Witherspoon welcomed Ava fifteen years ago, and Ryan spoke on Twitter about the day she was born, a day which started chaotically but ended beautifully.
"15 yrs ago today, was my last [day] on The Way of the Gun. A helicopter waited off set to transport me from the 'Mexican brothel' in Utah to Cedars Sinai in Beverly Hills," the 40-year-old actor wrote.
"With my stomach in knots, exhausted and dirty, covered in syrupy fake blood and shards of candy glass, the helicopter found the pad and I was taken to an area to sterilise myself. I made it to my then wife's bedside with two hours to spare before my baby girl first entered the world."
His note finished with a touching line, which read, "15 years ago I learned what love truly is."
Ryan and Reese also have a ten year old son together, Deacon. The couple met in 1997 at Reese's 21st birthday party, but they split in 2006 and eventually divorced two years later.