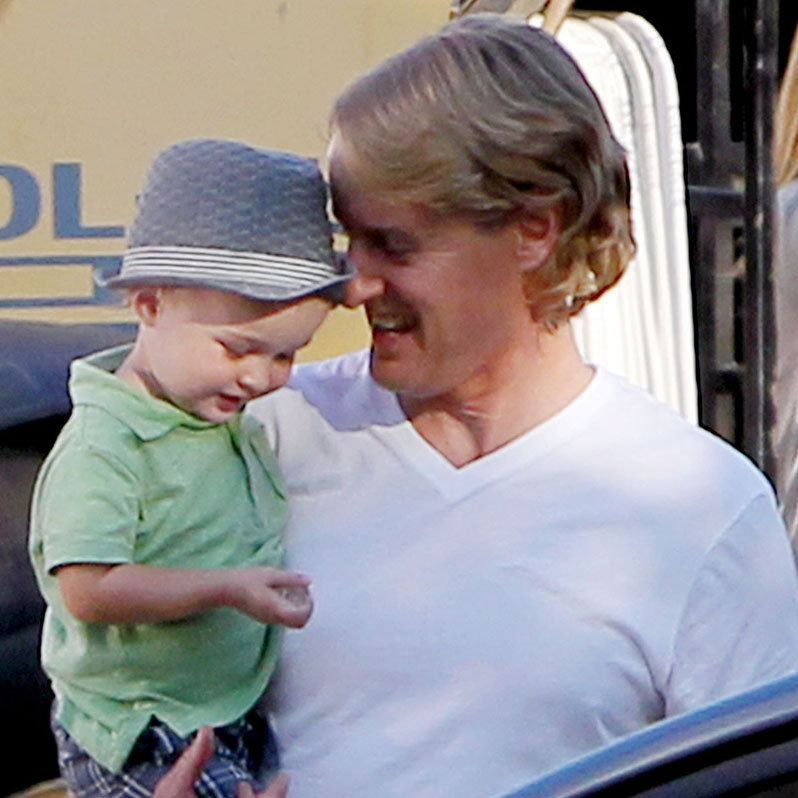 It's not easy to learn a new song. You have to remember the melody, the timing AND the lyrics, so we can see why actor Owen Wilson's beautiful little son, Ford, seemed to be having a tough time of it!

Owen joined Ellen DeGeneres on the set of her popular chat show and gifted the audience with footage of his little boy getting to grips with his ABC's. Like his dad says, "He's got the melody…lyrics still working on."

Ford's famous dad was appearing on the show to promote his new film Night At The Museum: Secret of the Tomb, but was more than happy to chat about home and family life with the interested host.

Opening up about the relationship between Ford and his younger brother Finn, the You, Me and Dupree star said: "Ford is very, kind of protective. He doesn't even call him by his name. He always calls him his baby brother. I think he likes the fact that he's just about 30 pounds, but that Finn is smaller."

Hopefully when the time comes Ford will give Finn a helping hand with his ABC's, once he masters them himself, of course!