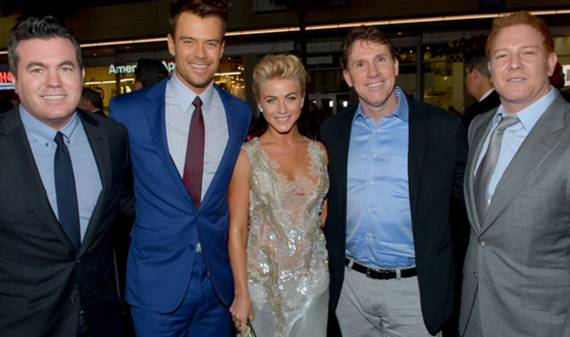 Actor, Josh Duhamel has said that he and his wife, Fergie, are behind the star's campaign to protect famous children's privacy in Hollywood.
The "No Kids Policy" was introduced by fellow actors, Kristen Bell and Dax Sheperd. The policy aims to boycott magazines and websites that pay for and run photos of famous children.
Duhamel who is a father to his three-year-old son Axl said, that he was behind the campaign, but also understood why celebrity's kids are hounded by the paparazzi.
"We're not quite as aggressive about it, as long as they're respectful and keep their distance. I don't want them to terrify my kid by any means and I don't want it to affect the way he sees the world. I don't want to start any kind of beef with them either because they could be pretty voracious when they need to be."
Fergie and Josh had Axl, in August 2013 and have been open about sharing pictures of their son, on Twitter.
"At the same time, we knew what we were getting into when we had our little one and it was, 'Yes, he didn't ask for it,' but it's best that he sort of adapts to it and understands it. It's up to us to make him understand what it is and try to make his upbringing as normal as possible, in spite of all of that."