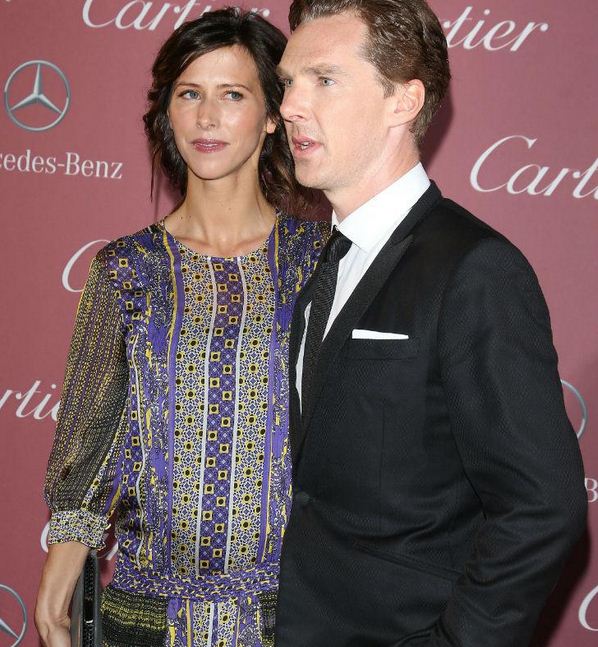 We're not sure if Benedict Cumberbatch and his fiancée Sophie Hunter expected the reaction they got when they attended the Palm Springs International Film Festival yesterday.

The couple who announced their engagement in November were there to celebrate Benedict's recent film, The Imitation Game, but Bendict's award took a back seat when onlookers clapped eyes on the stunning Sophie.

It seems actor and director Sophie's choice of red carpet ensemble led many fans to speculate that the striking 36-year-old could be expecting a baby!

The beautiful brunette decided to rock a floor-length, yellow and purple patterned Roberto Cavalli dress which appeared to show a small baby bump and this little curve in the actress's figure was enough to send the couple's fans into an excited tailspin.

Following the couple's appearance at the event, social media went into overdrive with fans tweeting: "Oh my, is Sophie Hunter pregnant? Aaaahh, there'll be a cumberbaby soon!!"

This is not the first time the talented couple have sparked baby rumours, with reports that the loved-up pair were expecting a baby just weeks after they announced their engagement.