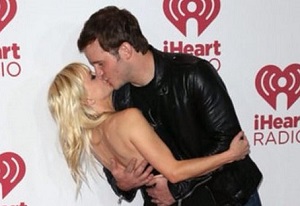 She welcomed her first child two months ahead of schedule back in 2012, and American actress Anna Faris has admitted that she was "in denial" when her waters broke.
The star, who welcomed son Jack with her actor husband Chris Pratt, opened up on the fright the couple got when their son made an early appearance.
In an interview in the March edition of magazine Redbook, the 38-year-old recalled: "My water broke in the middle of the night at seven months. We rushed to hospital, and they were able to halt active labour with magnesium. I was at the hospital and the goal was to be in bed for four weeks…but on the seventh day, I went into labour again."
The actress revealed that she and husband Chris were terrified at the situation: "I was in denial. For hours I was like, 'I'm just having indigestion.' Chris and I were so scared, but then Jack came out. Even though he was so tiny, he looked so good to us."
Chris has previously spoken about the worrying time in their lives, particularly as Jack remained in hospital after his birth, and Anna reveals that he is the definition of the doting dad.
"He's a great dad. He's a little more serious than he was before. It forces your hand. You really have to become an adult," she added.
They are certainly relishing parenthood. We love this couple!