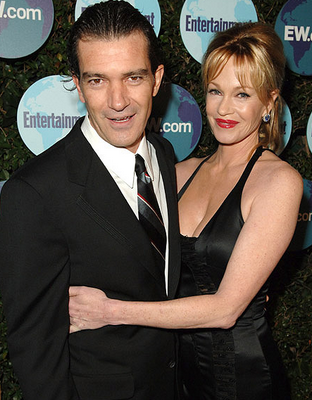 Actress and mum, Melanie Griffith has filed for divorce from her husband, Antonio Banderas.
Legal documents revealed today that a separation was taking place between the famous couple, who have been married for 18 years.
The documents haven't stated when the separation will be taking place but do reveal that the cause of the divorce is due to irreconcilable differences.
Melanie is asking for both spouse and child support, as well as sole physical and joint custody of their 18-year-old daughter, Stella.
The couple confirmed throught a statement this evening that their decision to seperate was amicable.
"We have thoughtfully and consensually decided to finalize our almost twenty years marriage in a loving and friendly manner honouring and respecting each other, our family and friends and the beautiful time we have spent together - Melanie & Antonio."
This is Griffith's fourth divorce, while this is Banderas' second.