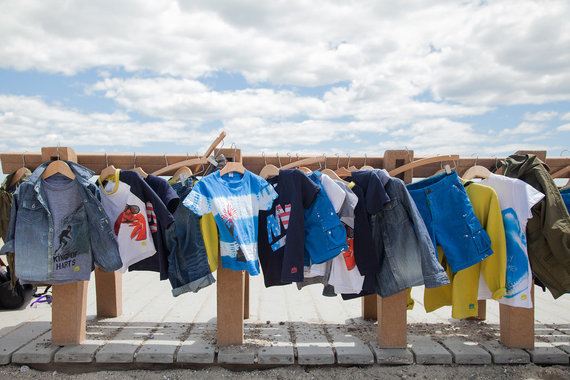 Known best for her long term role in Sabrina the Teenage Witch, Melissa Joan Hart is moving away from acting with her launch of her new clothes collection, King of Harts.
Inspired by her three sons, Melissa has designed a range of casual clothing for boys aged 2-12.
Her main aim was to keep things local, which every piece designed and made in America.
Melissa explained it all in an interview:
"With this line we not only wanted to create a really great durable product for boys, but we made it a priority to keep the production of the line local to where we live."
"Our country isn't only represented in the clothing design, but every piece is also made in America."
King of Harts will also help the community, as a percentage of profits will go to Youth Villages, a non-profit organisation which helps troubled kids and their families.
Melissa has three sons with her husband of 11 years, musician Mark Wilkerson. The couple's eldest son, Mason is aged eight, Braydon is six-years-old and their youngest, Tucker, will turn two in September.