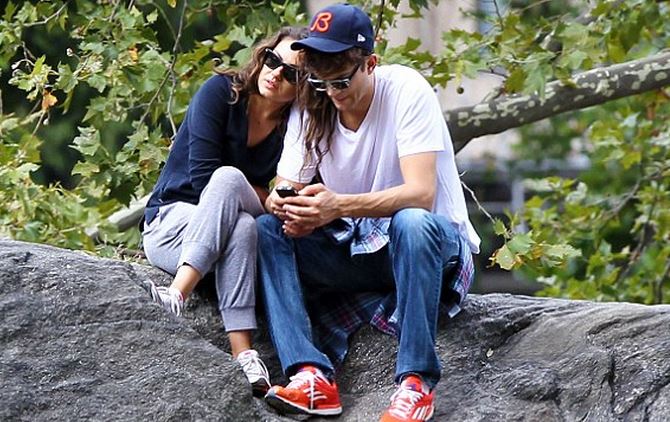 She may be still getting used to life as a new mum, but actress Mila Kunis looked relaxed and confident as she stepped out in Los Angeles yesterday.
The 31-year-old star was snapped looking healthy and fit in a cream jumper and skinny jeans as she stocked up on some groceries.
Mila and fiancé Ashton Kutcher welcomed their first child, Wyatt Isabelle on October 1st.
The A-list couple are "really happy and adjusting to having a baby," according to a source.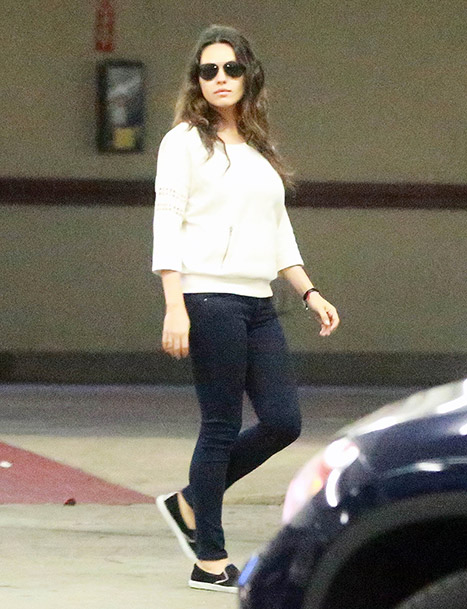 The little one has yet to be pictured with her parents- though Ashton did tease fans by posting several photos of different newborns to his website just one day after Wyatt's birth.
Although Mila has not yet spoken about transitioning to live with a newborn, Ashton has being gushing about his role as a first-time dad.
"I'm somebody's hero now. It fulfils every bit of your ego when the kid starts to cry and you're like, 'Oh, I got this,' and you take it, and suddenly the child calms down, and you're like, 'Oh yeah!' You feel like you're like a baby whisperer," he joked in an interview last month.
He also admitted using the internet for advice on how to parent a young baby - something many mums can surely relate to! "Everyone says when you get a child they don't come with an owner's manual, but that's kind of not true because Google is like an owner's manual," the actor said. "You can pretty much Google anything and it's there."